TwinWorld is a mixed reality platform with an app for Microsoft HoloLens 2 where you can meet with your friends or collaborate with your colleagues. The platform just launched in beta with support for Ready Player Me avatars.
We had a chance to chat with Albert Kim, CEO of DoubleMe, who told us more about his platform. We also talked about Ready Player Me avatars and what was the implementation process like for his team.
What is TwinWorld? What's the story behind it?
Albert Kim: TwinWorld is a fun and innovative platform we developed for the HoloLens 2. The app is in beta now, but we see the platform becoming a "real-world metaverse," the joining of digital and physical worlds where interaction and connection are limitless, allowing us to create, share, and enjoy life beyond reality.
The idea for the app had existed since 2004 when DoubleMe was founded as a volumetric video capture studio.  Only recently, we were able to build the foundation due to advances in 5G and AR technologies and establish our partnerships with 12 global telcos.
In addition to being a platform where people can come together, TwinWorld is the culmination of all our years of experience developing volumetric capture technology and delivering it in a fun, easy way to the general public.
What problems are you trying to solve?
Albert: This past year has shown us how crucial and critical both connection and a sense of freedom are to us as social creatures. The inherent problems of feeling stifled and disconnected are issues that many are currently and have been trying to solve – yet no solution has been able to make us feel that we are changing our situation or lives. VR is completely immersive and transformative, and likewise – games (and traditional entertainment to that end) provide us outlets and escapes, yet we still feel a disconnect from our reality. TwinWorld aims to let people live in a new form of "reality" (if you want to call it that). Mixed reality (MR) is posed to be a unique way to get that feeling of awe and wonder that we get from VR and games, and put it in the context of our real world – and eventually, the two will co-exist in a way that we can experience it nearly non-stop.
Who is TwinWorld for and how to use it?
Albert: Ultimately, we're designing TwinWorld in a way that it could be used by everyone, regardless of their familiarity with the HoloLens 2.
But first, we want to inspire what we call "world builders," or the users in TwinWorld who want to create meaningful content and experiences to share in MR. Our development timeline has planned features such as built-in 3D content creation, real-time spatial scanning of rooms and objects, and holoportation. The last one is a 3D capture technology that allows high-quality 3D models of people to be reconstructed, compressed and transmitted anywhere in the world in real-time.
Why did you decide to implement Ready Player Me avatars?
Albert: For us, the aesthetic design of the avatars was just as important as ease of integration into the app. Ready Player Me avatars were the perfect balance between realistic and abstract 3D, matching the design of our app, with the bonus of being very easy and quick to create for users. We considered a few different open source avatar SDKs, but we always kept coming back to Ready Player Me.
What was the implementation process like from the technical perspective? How long did it take?
Albert: The initial process of integrating Ready Player Me's avatar configurator was very straightforward – all we had to do was retrieve the baked avatar message and add it to our user database. You could easily embed a web browser to any mobile platform to do so, but we launched a separate web app just for convenience. Implementing the whole avatar creation flow only took a few hours.
The real challenge was making the avatar come alive in TwinWorld. With limited computing resources for HMD devices like the HoloLens and HoloLens 2, we had to lower our expectations for the first iteration. Mixamo-compatible rigging and a vast amount of blendshapes that Ready Player Me provides allowed us to integrate existing animations and inverse kinematics easily. We found that `EyeAnimationHandler` in the SDK is fun to use when there is no eye tracking available.
Throughout the entire process, the Wolf3D team was very thoughtful and responsive in supporting us. We had a pleasure working with them!
What do your users think about Ready Player Me avatars so far?
Albert: Our app just launched earlier this week with the avatars, but so far, the response has been very positive! Some of us work in different offices, so it has been awesome to see each other "in person" with the help of Ready Player Me avatars. We encourage you to try and see what it's like to embody a Ready Player Me avatar in TwinWorld, and let us know what you think!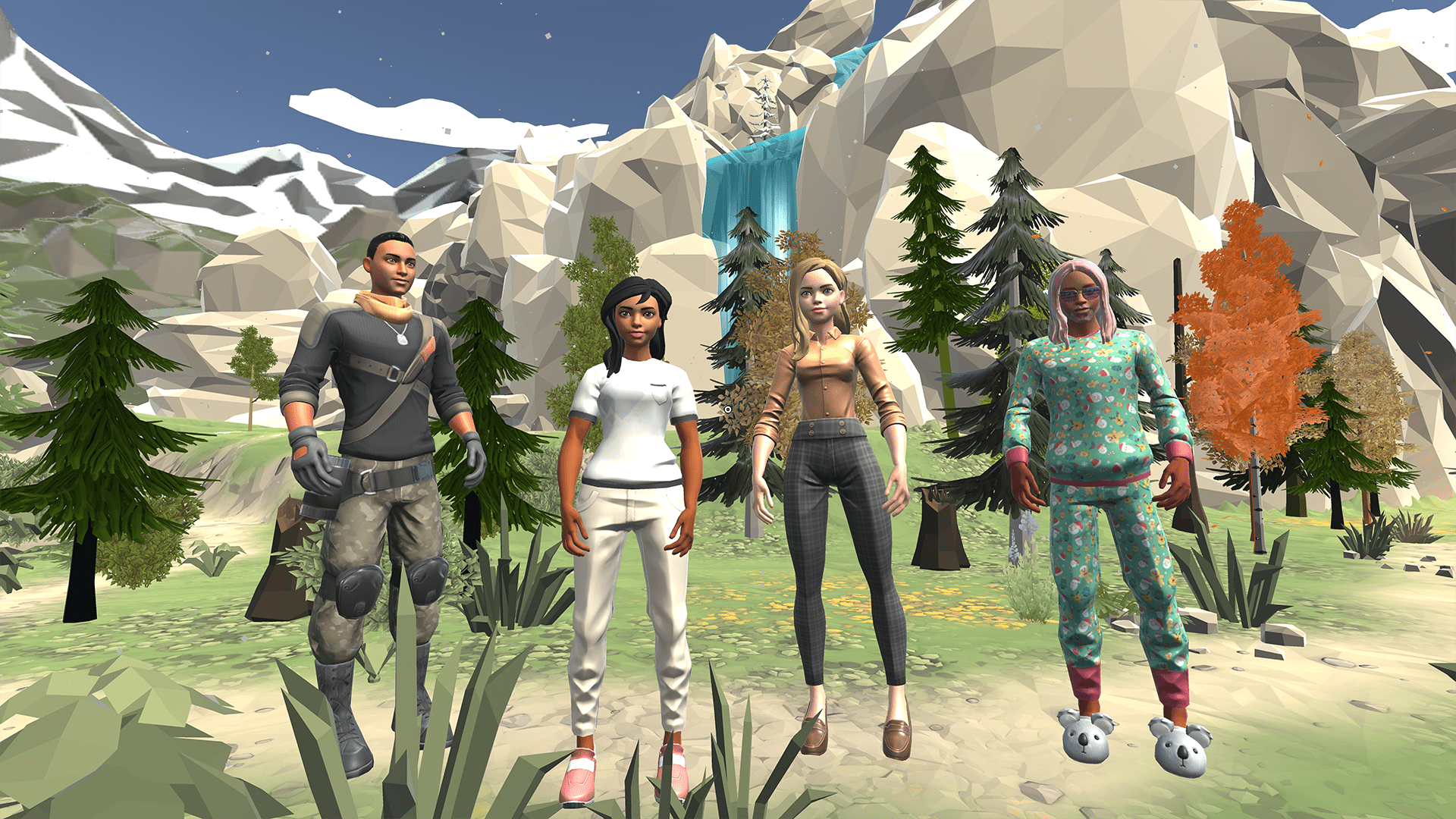 What are you currently working on, and what's the future of TwinWorld?
Albert: We just released our latest update for the TwinWorld beta for the HoloLens 2, and we're very excited about our release for iOS and Android very soon. As mentioned before, we'll look into tools that easily mirror the digital world into the physical world and vice versa.
Long term, we're eager to continue creating dynamic, interactive worlds that users all over the world can visit in their avatar form and continue implementing tools for users to build their worlds in immersive augmented reality easily.  That's what TwinWorld is all about – the ability to create, share and enjoy new worlds together in ways that fuel our collective imagination.
Visit TwinWorld's website to download their app for HoloLens 2 and stay updated with their platform.
Become a Ready Player Me Partner
Do you want to join us in the mission of building the metaverse? Become a Ready Player Me partner to integrate our avatars with your app or game.