Somnium Space is a VR metaverse like nonother. Built on the Ethereum blockchain network, the platform allows you to own and use tokenized in-game assets and virtual land. Starting today, you can explore virtual parcels in the Somnium WEB client using your Ready Player Me avatar created from a photo.
Somnium Space lets you create virtual worlds and experiences using their Builder SDK like many other metaverse-like platforms. Other users can explore your creations on any desktop, mobile or VR device. But unlike the other metaverse platforms, Somnium is based on the Ethereum blockchain network. This allows for any in-game items – like assets, avatars, and land parcels – to be tokenized and safely stored in your blockchain wallet as NFTs. All tokenized items can then be listed and sold on decentralized marketplaces like OpenSea.
Every user-creation built on land parcels can be explored via Somnium WEB client. The latest version of Somnium lets you visit any parcel from a mobile device or a standalone VR headset like Oculus Quest with just a link and have a Zoom-like meeting with spatial sound and in a 3D user-generated environment.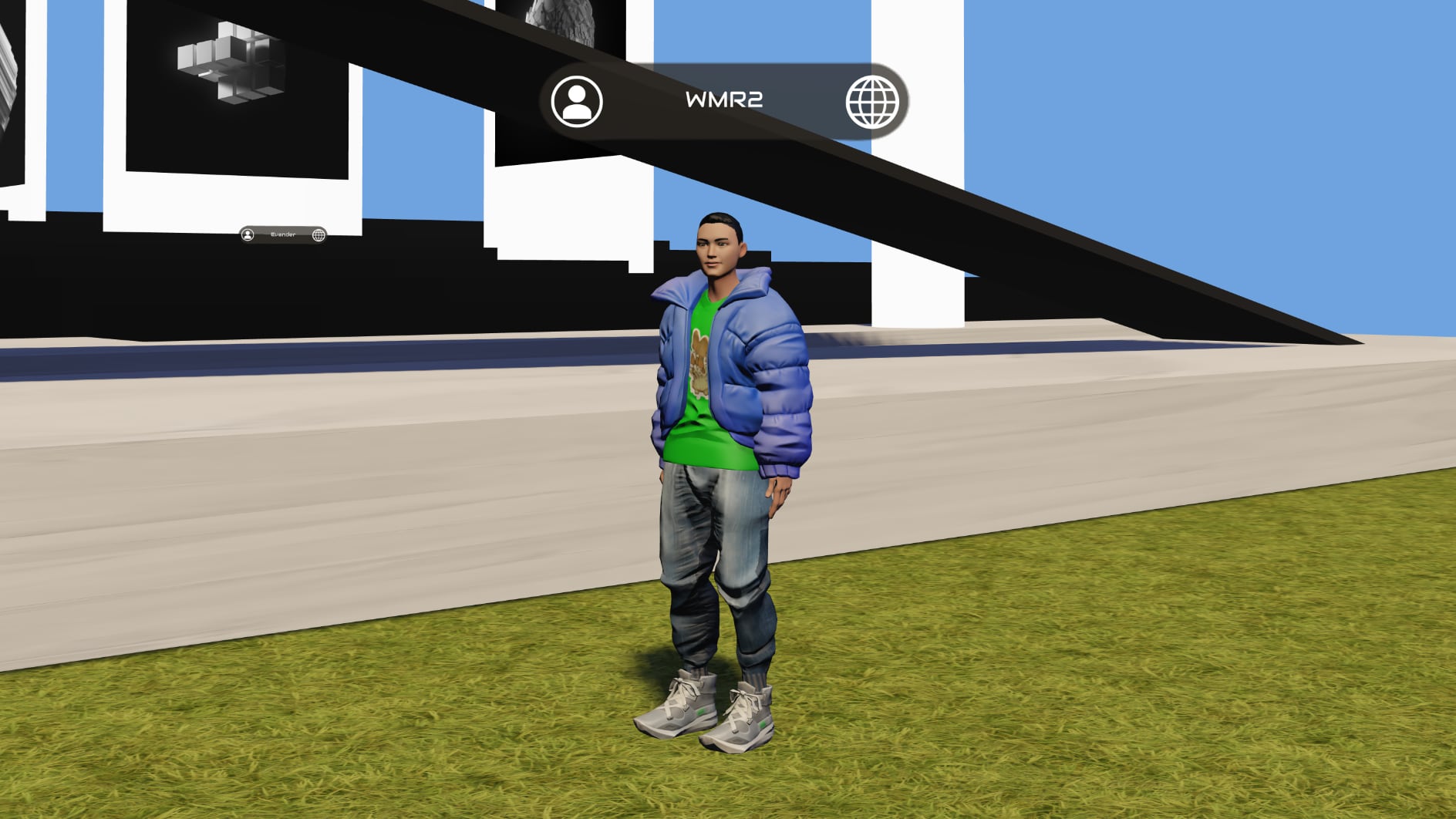 Starting today, you can create a Ready Player Me avatar directly inside the Somnium WEB client and use it on the platform. Somnium Space joins over 170 partner apps and games where you can use your Ready Player Me avatar, including VRChat, Mozilla Hubs, MeetinVR, and others.
We are very excited to partner with Wolf3D and bring native support for Ready Player Me avatars into our Somnium WEB client. This is another important step towards our ultimate goal of interoperability. Allowing users to express themselves across the Metaverse is one of the most important aspects of their digital existence. We are committed to this goal and happy to add another layer of self-customization alongside user-generated Somnium Blockchain (NFT) Avatars and Somnium Classical Avatars.
~ Artur Sychov, Founder & CEO of Somnium Space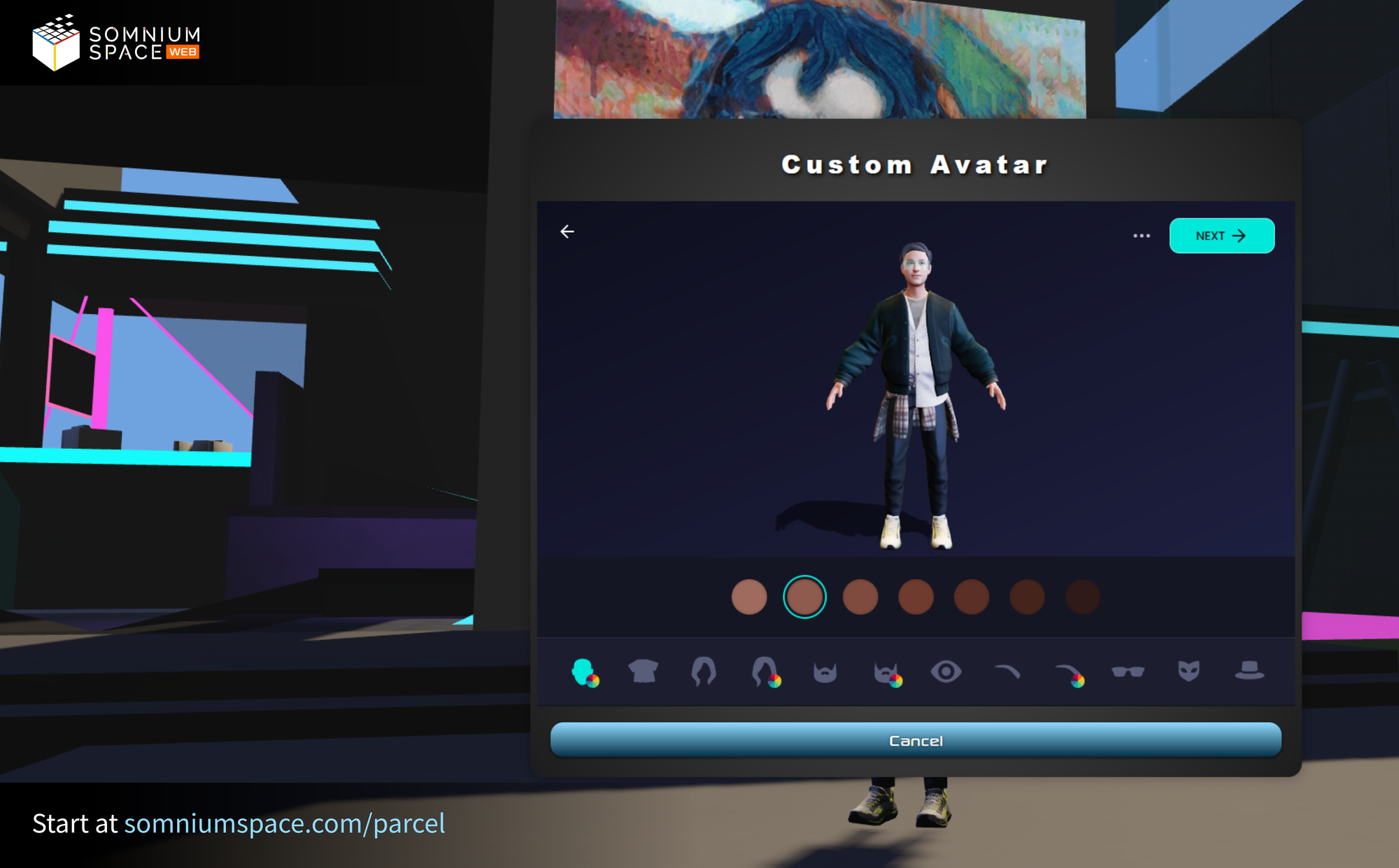 How to create a custom avatar for Somnium Space VR Metaverse with Ready Player Me
To create a Ready Player Me avatar, you don't need to know anything about Unity. Just take a photo, customize your avatar, and import it to Somnium Space. Here's how to get started.
Go to any parcel or use this one: somniumspace.com/parcel/3397
If you don't have a Somnium account yet, create one here. Otherwise, log in to your account.
In the pop-up window, click "Create an avatar using a selfie"
Take or upload a photo that will be used to generate your avatar. You can choose to continue without a photo and use a pre-generated avatar.
Customize your avatar's outfit, hair, eyes, and more. Ready Player Me features over 300 customization options, with new ones coming every week.
When you're ready, click "Next". Your avatar will be saved. Other Somnium users can now see you as your Ready Player Me avatar. If you want to change your looks, press the settings button in the top right corner of the Somnium WEB client.
That's it – you're ready to explore virtual parcels in Somnium Space using your Ready Player Me avatar.
Become a Ready Player Me Partner
Do you want to join us in building the metaverse? Become a Ready Player Me partner to integrate our avatar platform into your app or game.