Virtual meeting apps are one of the most popular use cases for Ready Player Me avatars. One of these apps is Scena 360, which lets you host virtual events and meetups – all in a web browser. We had a chance to chat with Danilo Joksimovic, who is Scena 360's Co-Founder. He told us more about the company's tool and how it fits into the world that's all about video calls.
What is Scena 360? What's the story behind it?
Danilo Joksimovic: Scena 360 is an immersive gathering space that relieves 'Zoom Fatigue.' It lets people walk in and out of conversations, just as they would in real life.
When the pandemic made video conferencing the new normal for gatherings, we noticed how many people (including us) turn off their videos on Zoom calls. We also experienced how difficult it was to maintain conversations among social groups without relying on awkwardly moderated breakout rooms.
Ultimately, we wanted to feel less drained and anxious in online meetings. We also missed running into people in an office. So in 2020, my friends (Anshuman Banka and Daekun Kim) and I banded together to solve these problems.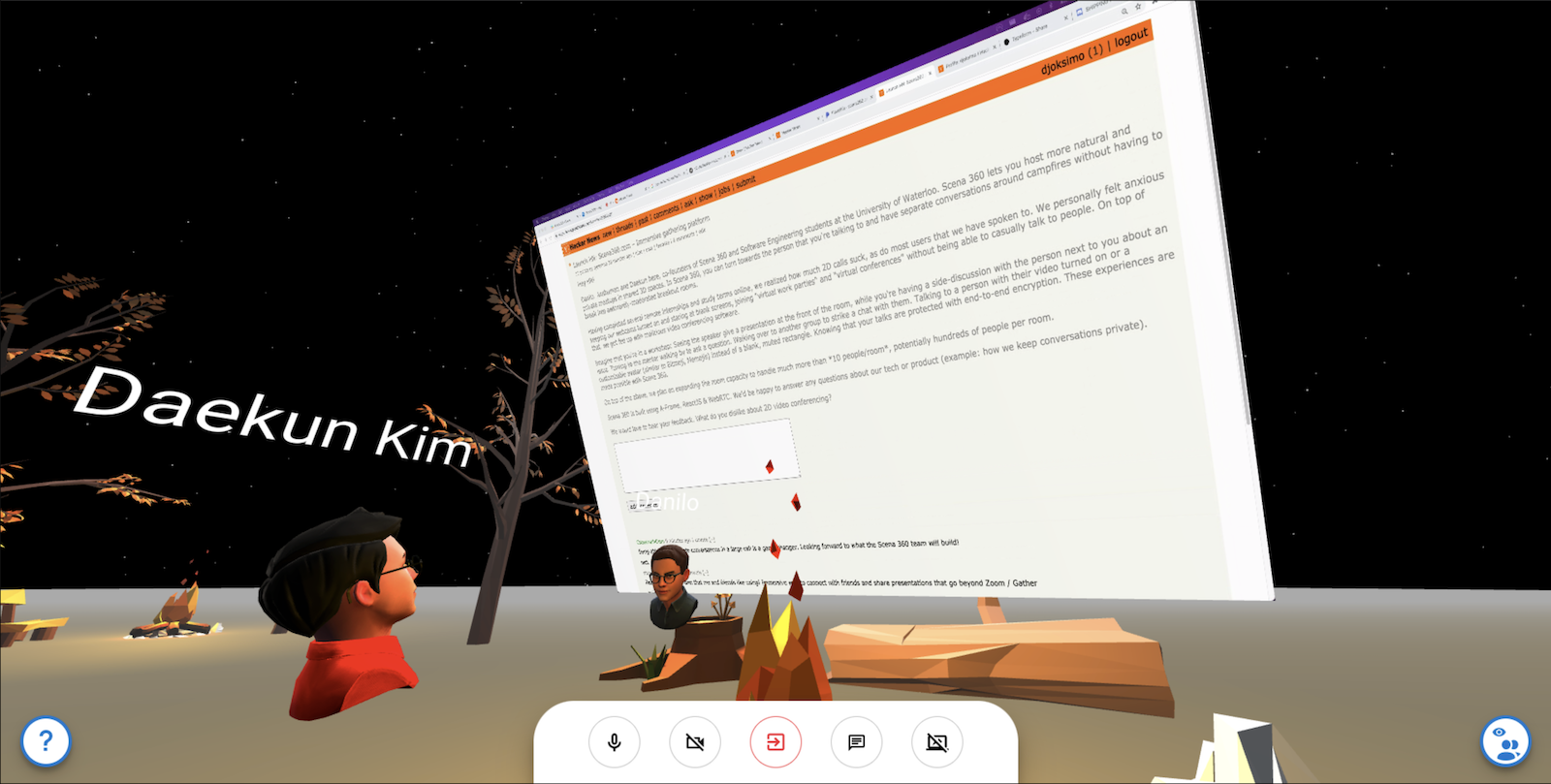 What problems are you trying to solve?
Danilo: Like many other people, I felt anxious keeping my camera turned on for events and meetings. This is problematic because most employers and organizers enforce people to turn on their cameras. Moreover, we know that 'Zoom Fatigue' is real and is primarily caused by "excessive amounts of close-up eye contact. It can be solved by turning the video off. However, turned-off video can make video calls feel more like phone calls and lead to lower engagement, lack of natural interactions, and weaker telepresence. The lack of these interactions in online gatherings is the biggest pain point for most event hosts as it leads to lower engagement and turnout. Ready Player Me avatars, along with our 3D environments, help alleviate many of these issues. Avatars also accommodate users that are unable to load video due to slow internet speeds.
It's challenging to emulate real-life gatherings with 2D services like Spatial.chat. Users are unable to perceive depth, make realistic gestures, and face the person(s) they're talking to. These things are vital for effective communication. Platforms like Mozilla Hubs are overly-tailored to VR headset owners, too unprofessional, too hard to use, have restricted capacity limitations or lack useful video chat functionalities.
Most other services also required users to spend over 15 minutes onboarding (annoying installations, creating avatars from scratch, and filling out long forms). In Scena 360, users can create and enter spaces in seconds as we don't require accounts, downloads, or VR headsets.
The majority of conferencing services also solely depend on centralized servers that can record calls without the knowledge of their users. We have been focused on remaining a privacy-first solution since day one by leveraging end-to-end encrypted communication systems.
Scena 360 hits the sweet spot of providing a natural socializing experience as users would in real life, while not compromising on universal and convenient access.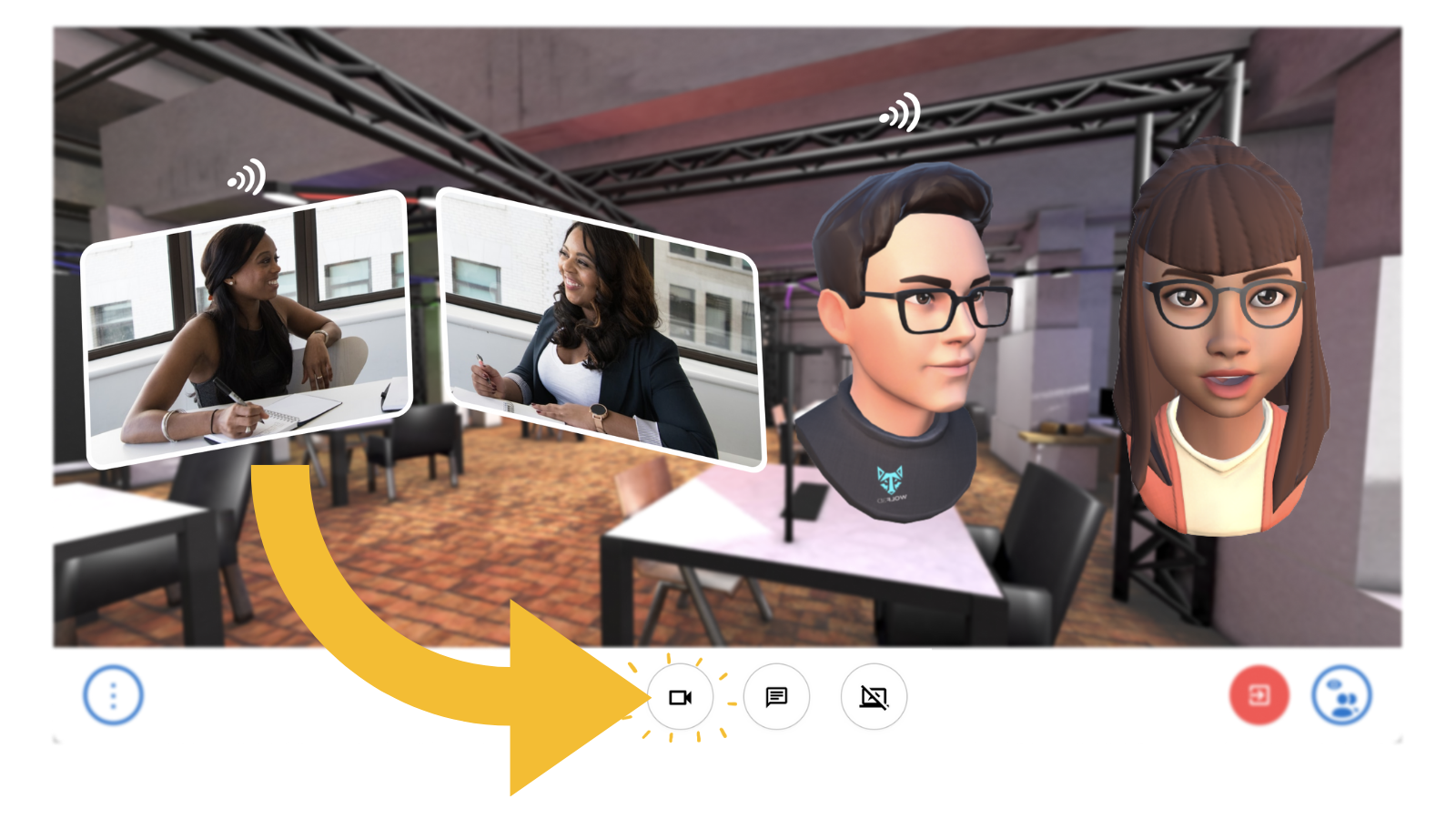 Who is Scena 360 for?
Danilo: Currently, Scena 360 is ideal for events like networking sessions, community meetups, team socials, happy hours, and almost any gathering from 4 up to 100 attendees.
We're currently tailoring our platform to accommodate larger gatherings like conferences, summits, expos, and fairs.
Why did you decide to implement Ready Player Me avatars?
Danilo: Realistic 3D avatars for web-based applications are hard to come across. Most other avatar generation services are designed exclusively for Unity and lack portability.
Other options were too expensive for our budget, difficult to integrate, looked creepy, or didn't offer a selfie-generation feature.
We wanted a service that makes it easier to generate avatars without having to spend countless minutes making one from scratch. We also wanted avatars that looked friendly and real, but also professional.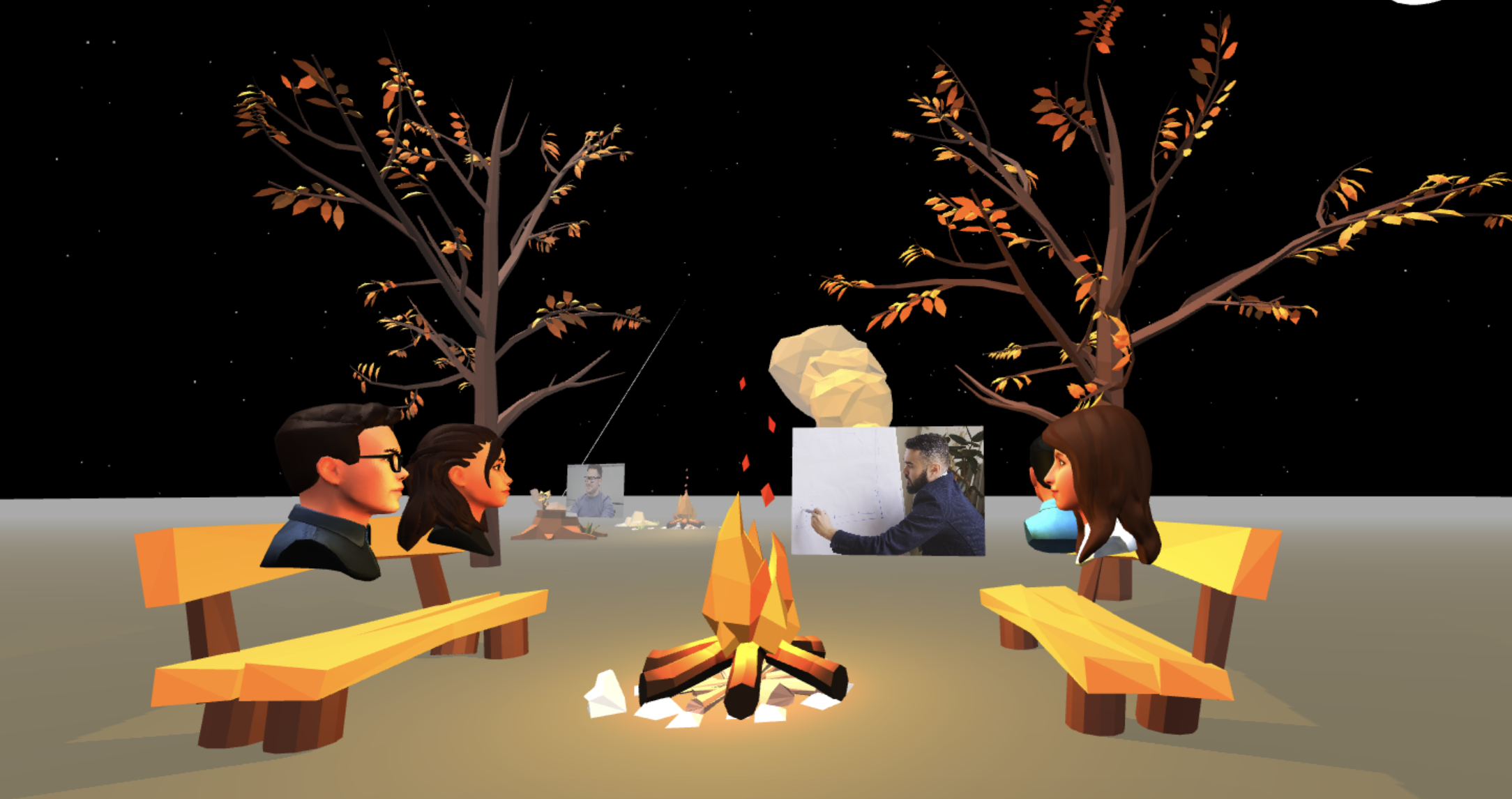 What was the implementation process like from the technical perspective? How long did it take?
Danilo: Once our partner space was provisioned, it took only a few seconds to include the Ready Player Me within our application. Associating avatars with Scena 360 users was also pretty straightforward.
We had to apply a few small transformations/adjustments in order for the avatars to render as desired (hiding hands, scaling, and rotating), but this wasn't too complicated.
What do your users think about the Ready Player Me avatars?
Danilo: Scena 360 users love the customization options, accuracy, and style of the Ready Player Me avatars. They think that they're not creepy like most other avatars out there. They also make them feel present in Scena 360 gatherings. One of our users said that
What I like the most about Scena 360 is not having to show my face, but still get the in-person feeling.
Our users also appreciate the diversity and representation of Ready Player Me avatars.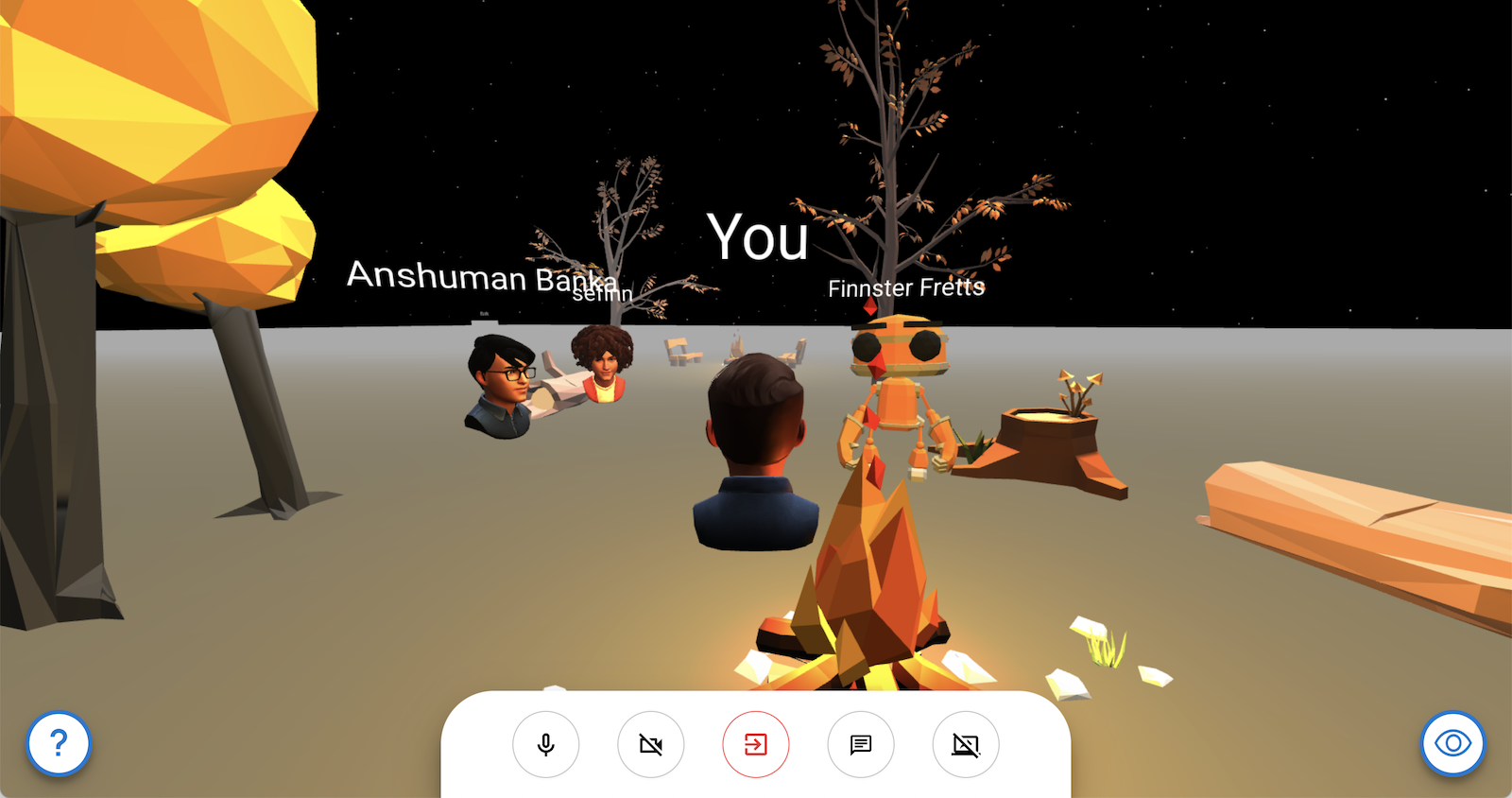 What are you currently working on, and what's the future of Scena 360?
Danilo: We're currently building out features to support larger events with more than 25 attendees per space and make them more engaging, fun, and interactive. We recently developed a system to overcome impending capacity issues and will continue to make Scena 360 more robust for events like networking sessions, meetups, conferences, and expos.
We're also integrating Scena 360 with Eventbrite to automatically make gatherings more personalized and protected.
Our mission is to blur the lines between real and virtual gatherings. We'll likely invest in VR/AR technologies soon to make our platform more immersive for headset owners.
Be sure to check out Scena 360 with Ready Player Me avatars.
---
Are you a developer?
Do you want to join us in the mission of building the metaverse? Become a Ready Player Me partner to integrate our avatars with your app or game.
If you want to learn more, check our documentation or join our Discord server.