Here's what's new and coming soon to Ready Player Me 3D Avatar Creator
It's been almost half a year since we posted a product update on our blog. Since then, we added many improvements to Ready Player Me and welcomed new partners like VRChat, LIV, and MeetinVR. In total, we have over 50 partner integrations and many more individual developers using our SDK in their apps and games.
On March 2nd, we hosted our first Q&A session on the Ready Player Me Discord server. Before diving into questions from our developer community, we shared updates about our avatar SDK, recently added features, and what's coming soon.
Launching a Selfie-Based VRChat Avatars Creator
The biggest highlight was the launch of the VRChat avatar creator.   The VRChat community has created over 20,000 avatars in the first 24h since launch, peaking at 30 avatars per second.  To make it work, we introduced export to FBX file format. We will be adding it to all partner spaces as an export option.
We had to overcome many more technical issues, like hardware limitations of the Oculus Quest platform. Currently, we export one decimated version of the avatar that works on both PC and standalone Quest. Soon, we will be introducing higher-quality models for the PC version of VRChat while maintaining the same avatar ID and still being cross-platform.
We are also working closely with the VRChat team to eliminate any failures during the avatar creation process. We are working on optimizing the performance of our servers, making the whole process more reliable.
Improving The Diversity of Ready Player Me
As our CEO Timmu Tõke stated on UploadVR:
"we're aware that we're not doing the best job in representing all ethnicities well in the VRChat avatar creator and our entire team is working hard on improving that immediately."
Optimizing our avatars for VRChat on Quest meant that we could not enable all of our assets, including some hairstyles. These turned out to be important in representing people of color. We manage to add them in less than 24h after the launch.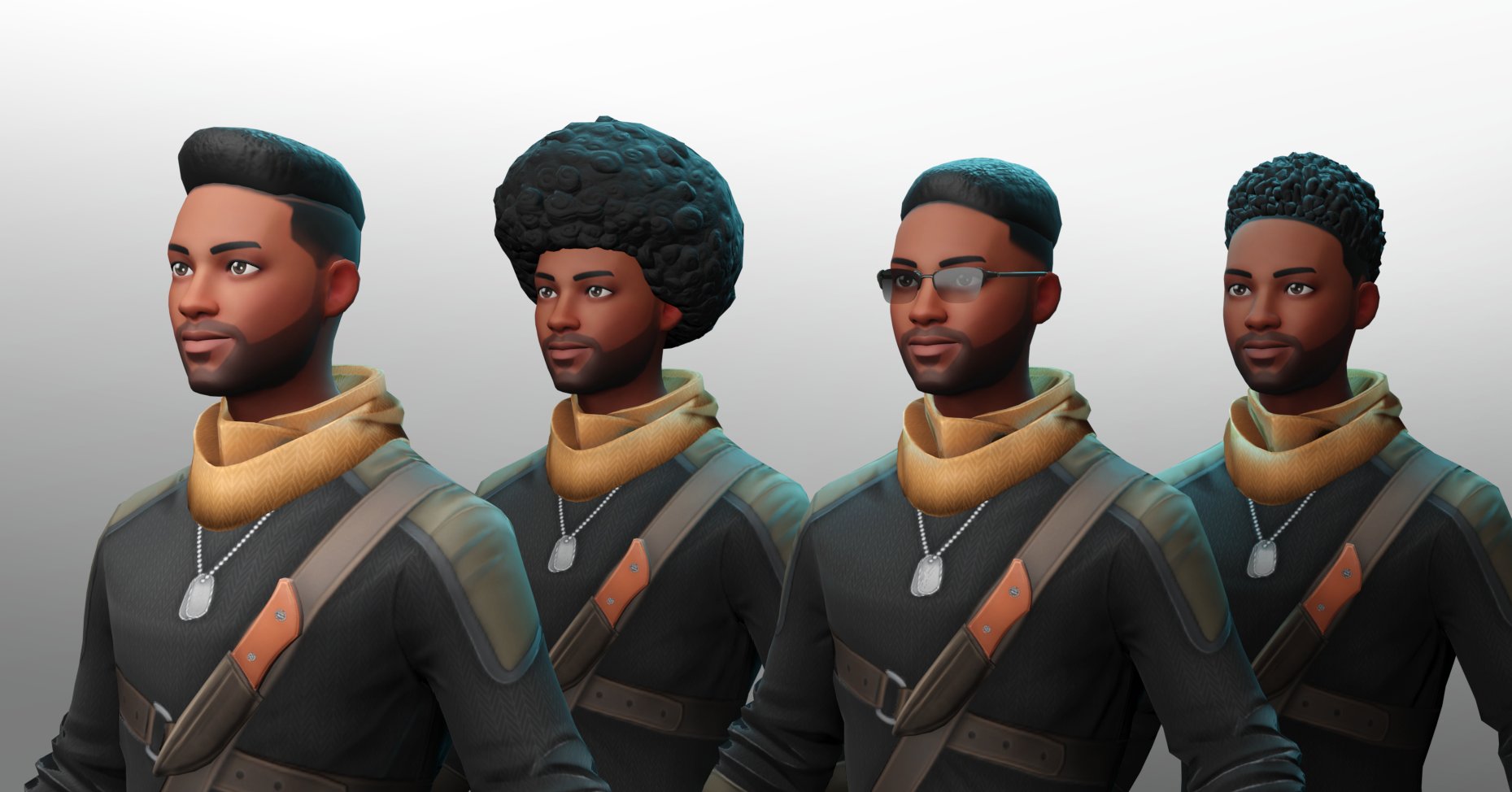 We also released a new texturing system that greatly improved skin tone prediction, making it easier to create avatars in poor lighting conditions. A nice side effect is that you can now use a photo with glasses on.
More features are coming to Ready Player Me that will make it more accurate in representing different ethnicities. We will be releasing a race-based stylization that will add ethnicity-specific face features, something currently missing in the avatar creator.
Adding FBX and VRM export
As mentioned before, we added FBX export to enable our avatars to work with VRChat. We have also been getting requests to add VRM export to support use cases like vtubing. Last month, we shared a VRM avatar for PewDiePie. We are continuing to explore the VRM file format, and we want to add it to Ready Player Me soon.
New Documentation For Developers is Live
Since launching Ready Player Me in May of last year, our external documentation has lived in Notion. That's changing today with our new documentation. We will be updating it with examples and specific use cases.
Launching Render API
We have seen a lot of people using screenshots of our avatars for social media profiles pictures and cover photos. For one-time campaigns like the Cyberpunk one, we provided a sharable and stylized render of the avatars. We just released an experimental API to allow anyone to do the same. This will allow more 2D apps based on our avatars, like sticker packs for messaging apps.
This week, we will be adding the Render API to the readyplayer.me creator, making it simple to create a profile picture with your avatar.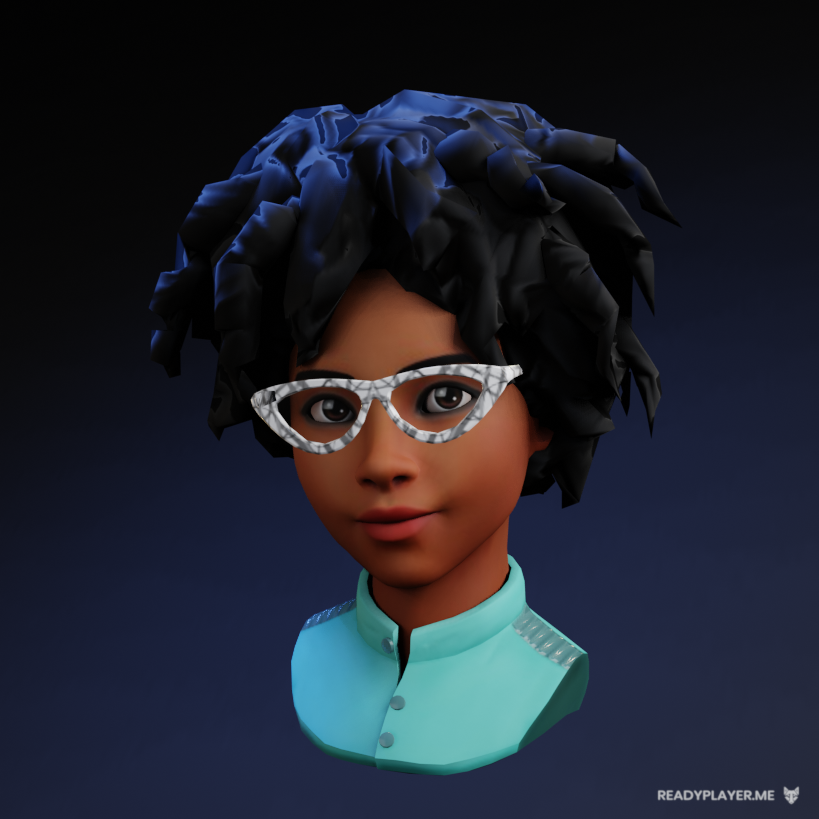 LOD System
Adding more LOD options is another feature often requested by developers using Ready Player Me. We are happy to say that it's coming soon.
User Accounts
Our long-term goal is to build an avatar platform that allows anyone to have a consistent identity across many virtual worlds. Imagine being able to use the same avatar for VRChat and MeetinVR, maybe with a different outfit. Adding user accounts is the first step in that direction. We have an internal version ready, but we want to make sure that it works with our partners' spaces before we roll it out.
Creating Full- and Half-Body Avatars via readyplayer.me
Our main avatar creator at readyplayer.me is configured to work with Mozilla Hubs, which is how Ready Player Me started. We just added an option to select between the full- and half-body avatars, making the full-body avatars more discoverable. Both will come with all the blend shapes that we currently offer.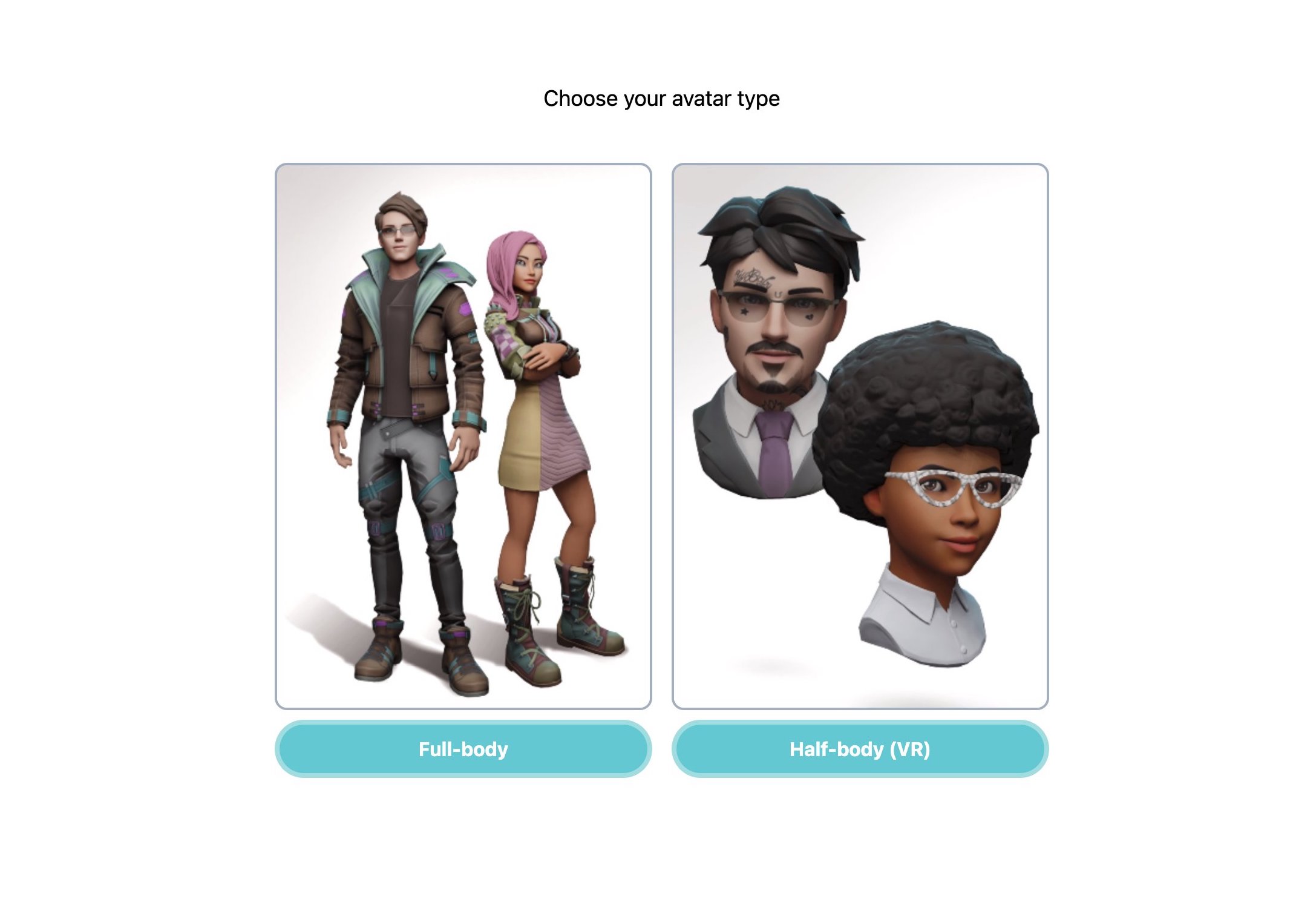 Q&A
Now let's dive into the questions that we got from our Discord community members, which, by the way, just hit 1,000 members! To celebrate, we added a new outfit (available for full-body avatars and in the VRChat avatar creator).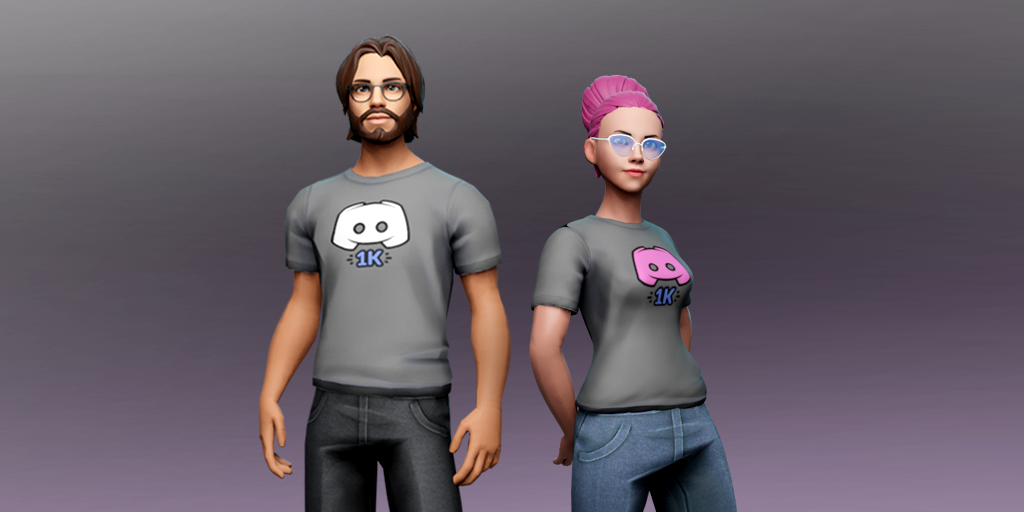 When are you going to release the Unreal Engine 4 SDK?
We are going to release our UE4 SDK on March 12th or earlier. Our full-body avatars are ready for it, but we are still adding some changes to the half-body ones. We will be posting more details in our new documentation soon.
Can you add examples in the SDK?
We have examples in our new documentation. We will be releasing examples of interacting with Ready Player Me directly in the SDK, most likely by opening a Unity web view.
Will we see a "nude" model of the avatars for creating custom outfits?
We have models of our avatars without any outfits that our art team uses to create new assets. We want to make it possible for anyone to create their own customization options, but we are looking for the best way to do it.
Is there a way to customize a Partner Space?
You can contact our team to customize an existing Partner Space. We will make it available to all partners soon.
Can I change the color of the outfits?
There are technical limitations that make it impossible at the moment. Every outfit has its own texture and we need to combine everything into a GLB file with correct shaders. We want to add an option to change outfit colors in the future.
Will there be more blend shapes for the full-body avatars?
Yes! As we add support for more face tracking providers we'll likely introduce more face blend shapes in addition to the current ones. We're not planning to add blend shapes for body meshes yet though.
What are the plans for facial expressions?
Currently, we support ARKit and Oculus LipSync. We are looking into building our own facial animation SDK and exploring how to build different pieces of the technology to enable it.
Are you going to add non-decimated avatars for the PC version of VRChat?
Currently, both PC and Quest get a heavily decimated version of the avatars. Soon, we will output both high- and low-quality avatars that will have the same avatar ID.
What are the solutions for using the avatar SDK for multiplayer experiences?
Introducing the VRChat avatar creator was a big learning for us in that regard. The most important thing is optimization. New features like the LOD system will make it easier to implement Ready Player Me in multiplayer games and applications.
---
Are you a developer?
Do you want to join us in the mission of building the metaverse? Become a Ready Player Me partner to integrate our avatars with your app or game.
If you want to learn more, join our Discord server.