Make a custom 3D avatar for Mozilla Hubs with a selfie
Ready Player Me allows you to create a custom avatar for Mozilla Hubs with nothing but a selfie. Check our guide to learn how to create your personal avatar and import it to Mozilla Hubs.
When we introduced Ready Player Me in May of last year, our focus was on creating half-body avatars compatible with Mozilla Hubs. Since then, many things have happened. Most notably, we added full-body avatars compatible with platforms like VRChat, LIV, and over 50 other apps and games. But we didn't forget about Hubs, and we continue adding improvements to our VR-specific half-body avatar creator.
If you didn't use Ready Player Me in a while, you will find many new hairstyles, a wide selection of facial hair, and new outfits. At the moment, we have over 200 customization options, and we add new ones every week.
Create an avatar for Mozilla Hubs with Ready Player Me
Making your personal avatar for Mozilla Hubs using Ready Player Me creator is simple and takes just a few minutes. Here's how you can do it in five steps.
We have a few different avatar creators in our portfolio, but the one that you're looking for to create an avatar for Mozilla Hubs is at mozillahubs.readyplayer.me.
Once you're on the page, click "Create Avatar". On the next page, select "Half-body (VR)" as your avatar type. They come with a head, torso, and hands so that everyone can see your expressions. The full-body avatars are currently not compatible with Mozilla Hubs.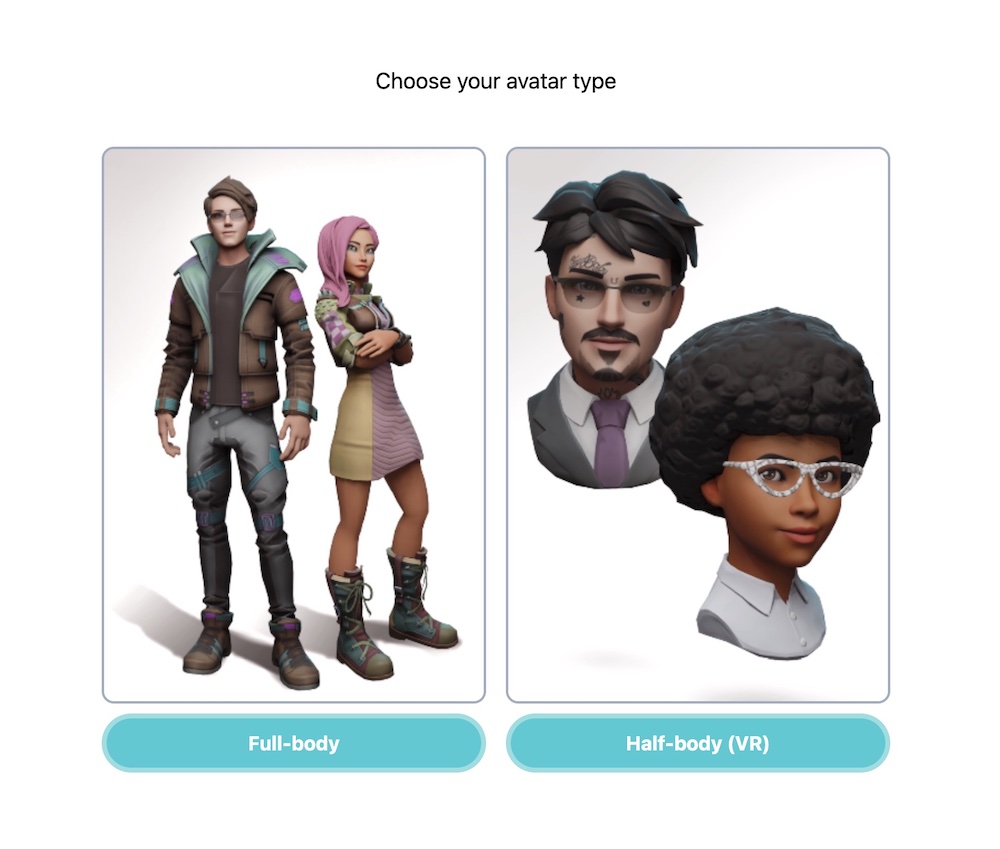 On the next page, select your preferred body type or choose to skip it (our algorithm will pick one based on your face features).
Step 2 – Take or upload a photo
In the next step, you can take a selfie that will be used to generate your avatar. For the best result, make sure that you're well-lit and keep your face neutral. If you have a saved photo that you want to use, click "Take a Photo!" and then "pick a file" below the camera button.
You can also choose to continue without a photo and use a pre-made avatar.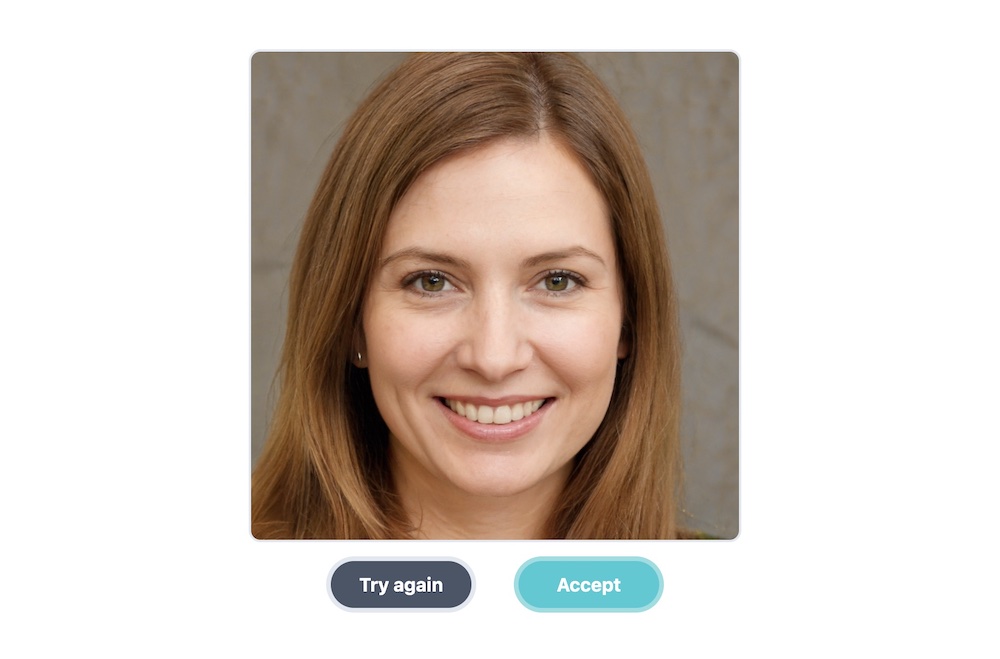 Step 3 – Customize your avatar
You can customize your avatar's outfit, hair, eyes, and more. As mentioned before, there are over 200 customization options to choose from. If you have ideas for new ones, be sure to use the "Feedback" button in the top right corner.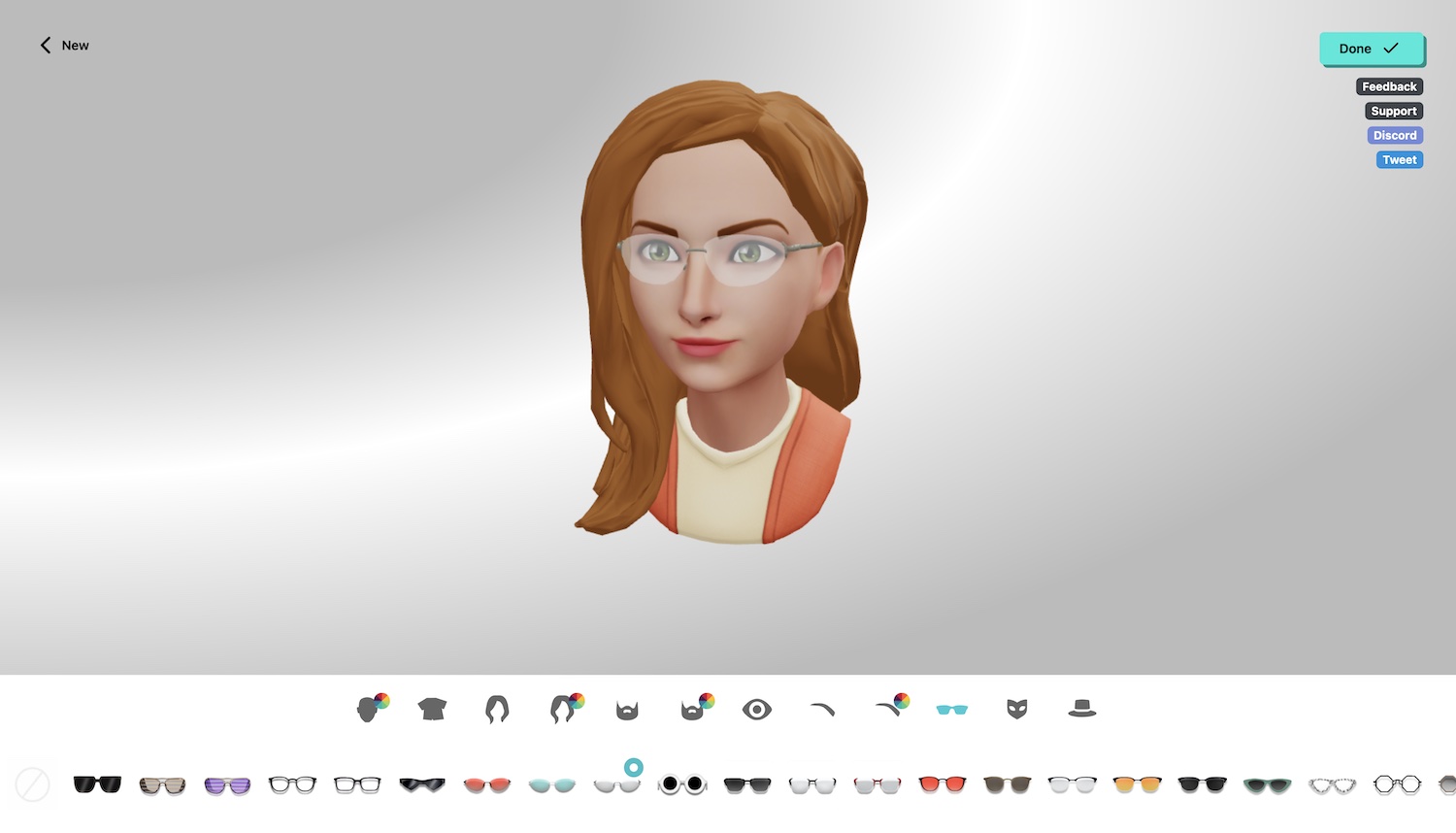 Step 4 – Click "Next" and copy the link
When you're ready, click the "Next" button in the top right corner.
On the next page, click "Copy Avatar Link" next to the link to your unique GLB file.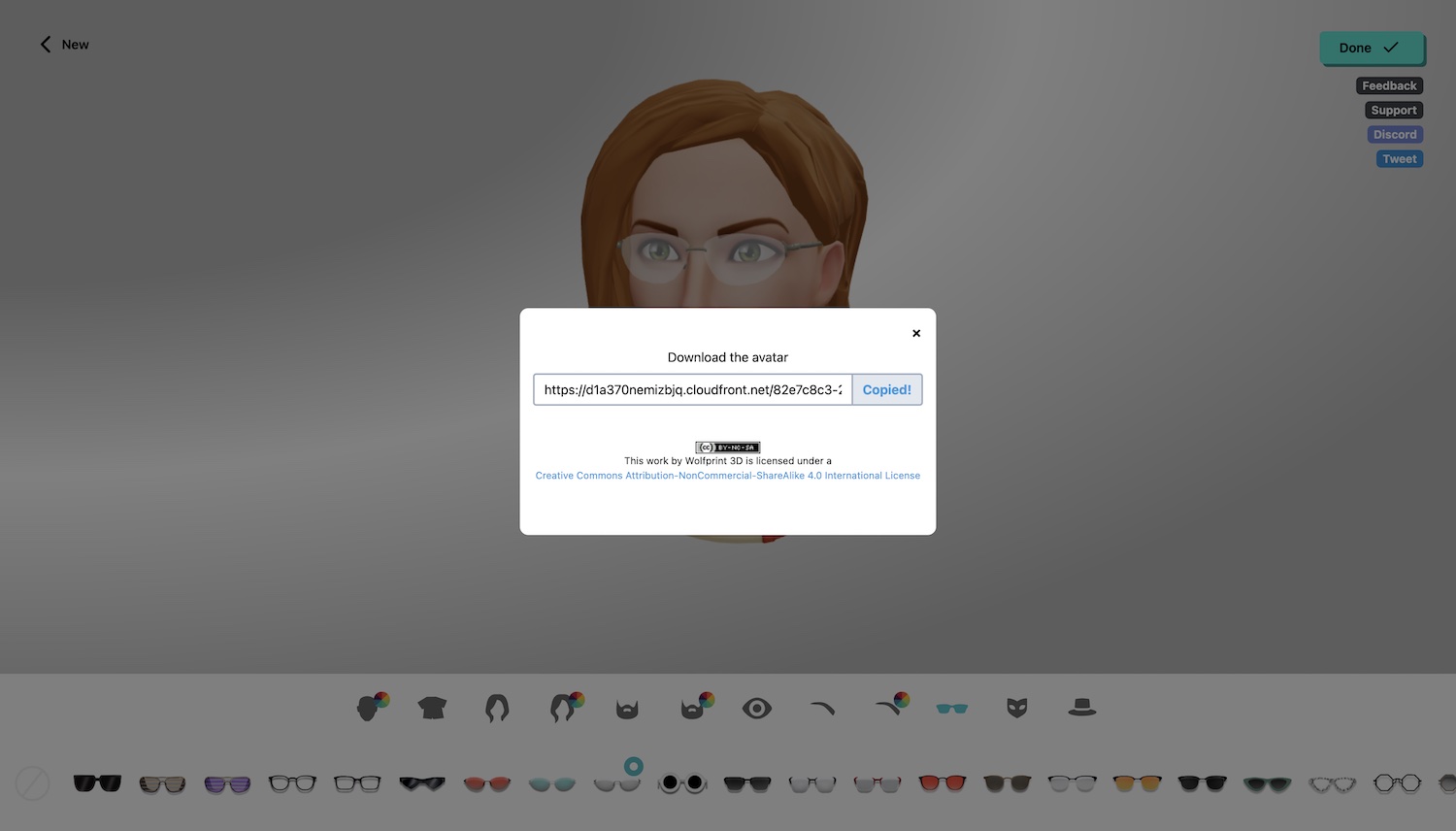 Step 5 – Import your avatar to Mozilla Hubs
It's time to add your personal avatar to Mozilla Hubs! First, go to a Hubs room where you want to use your avatar. Click "More" in the bottom right corner, then "Change Name & Avatar".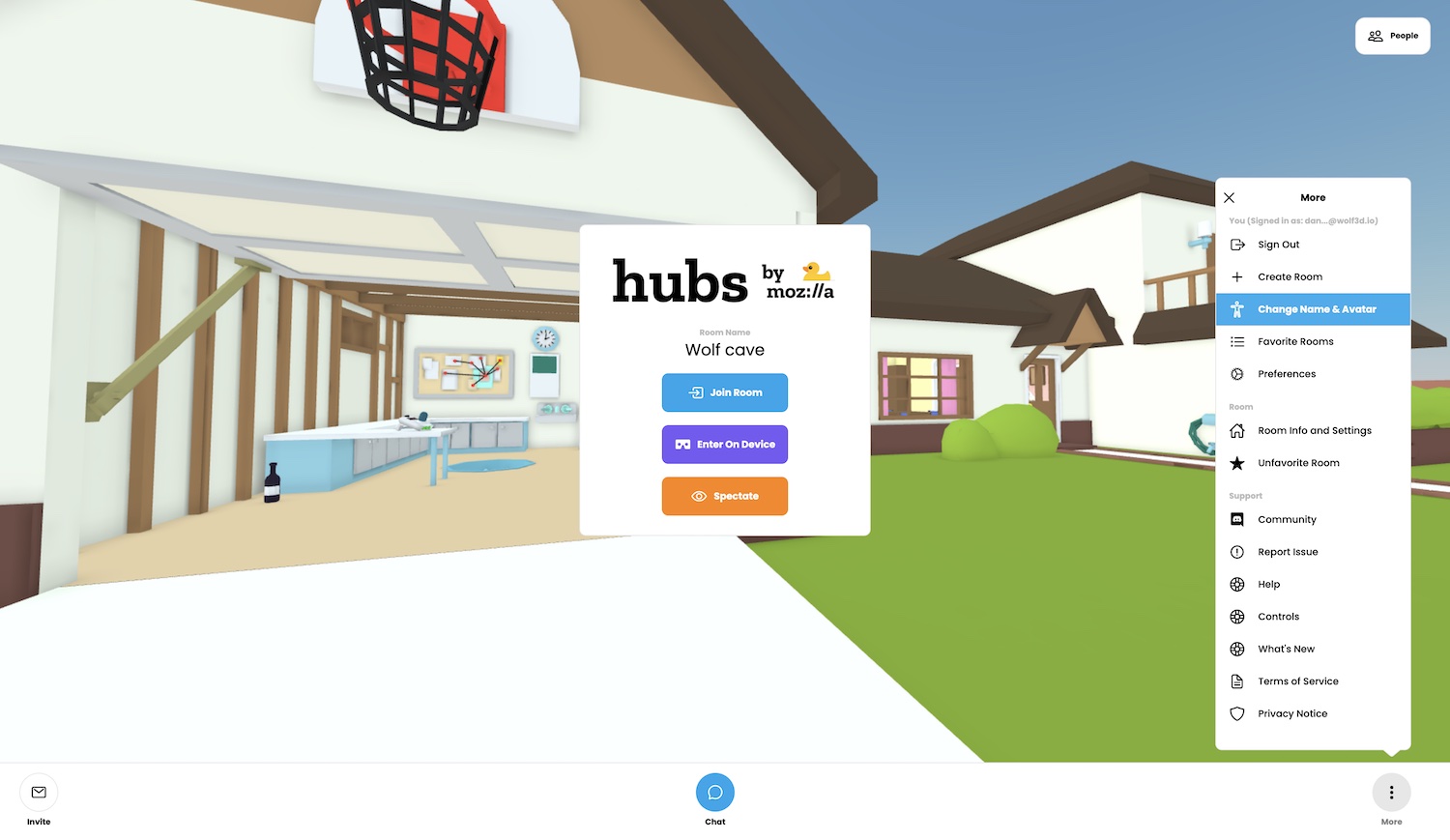 In the panel on the right, click "Change Avatar". On the next screen, click "Avatar GLB URL" in the top right corner and paste the link from your clipboard. Then click "Apply", and "Accept" to confirm.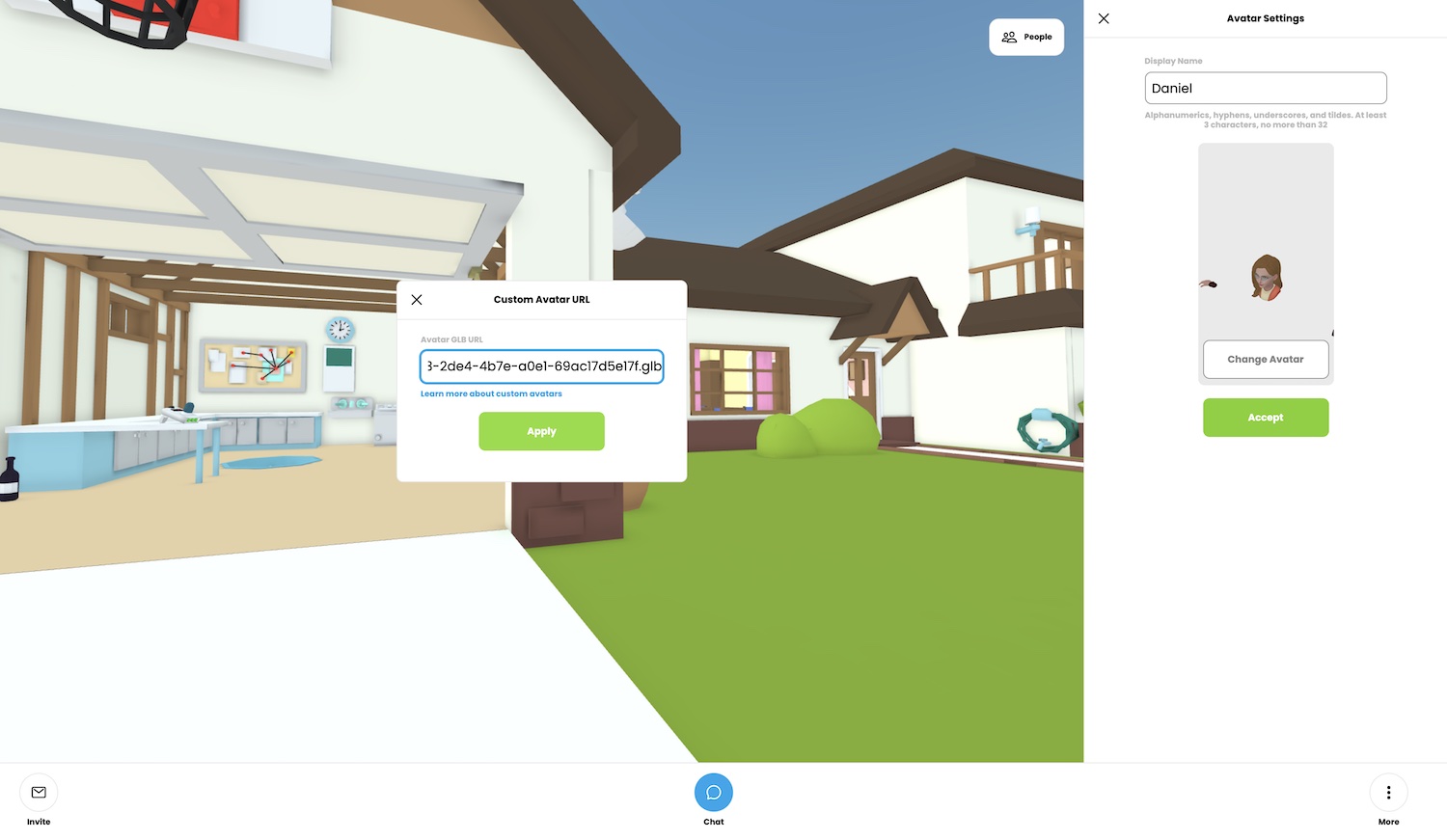 You can also save your Ready Player Me avatars in the "My Avatars" tab. To do that, paste the link to your GLB file into your web browser's search bar to download the file. Then, in Mozilla Hubs, go to "My Avatars", click "Create avatar", import the file that you just downloaded, and click "Save".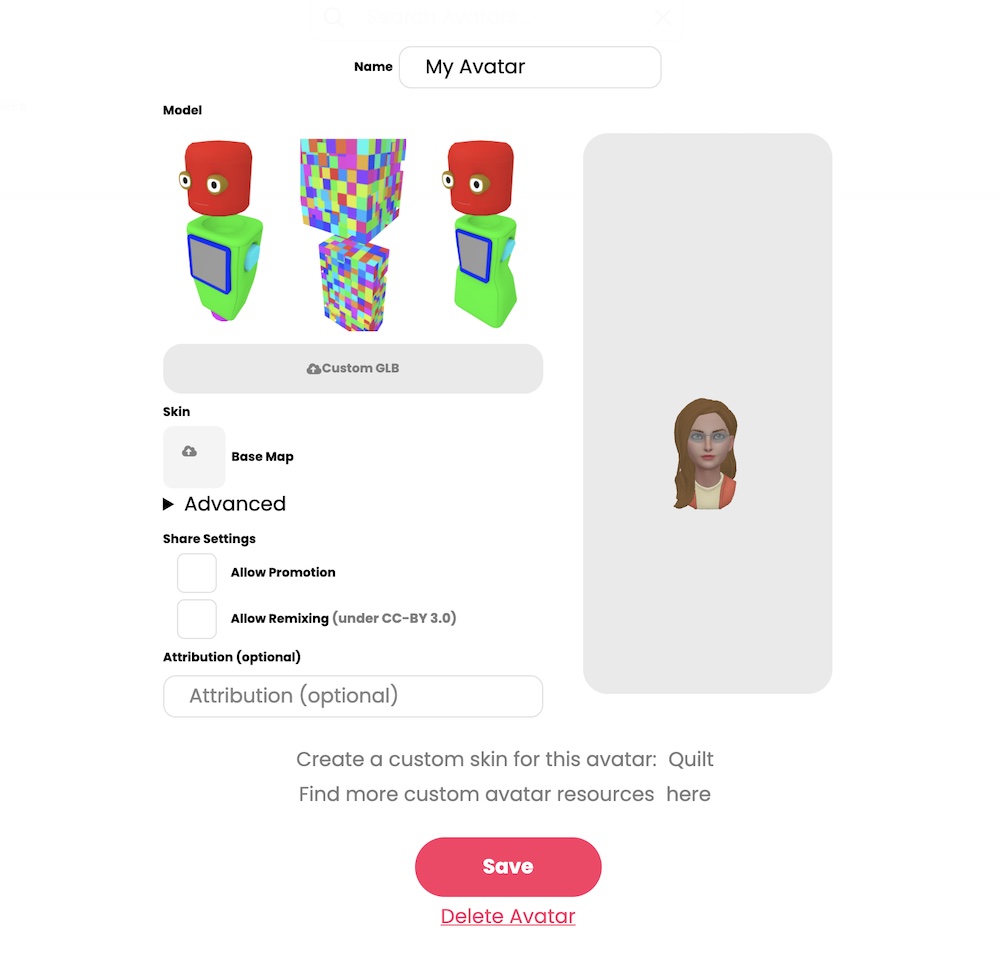 And that's it! You should have a brand new appearance in the Mozilla Hubs room that you joined into. If anyone asks where you got your brand new avatar, tell them about Ready Player Me. If you want to create a new avatar or add changes to your current one, head over to mozillahubs.readyplayer.me.
---
Are you a developer?
Do you want to join us in the mission of building the metaverse? Become a Ready Player Me partner to integrate our avatars with your app or game.
If you want to learn more, check our documentation or join our Discord server.