LIV allows content creators on platforms like Twitch and YouTube to share their virtual reality experiences. They can share a third-person view of them playing games like Beat Saber, create a 3D painting using tools like Tilt Brush, and more. This year, we partnered with LIV to offer Ready Player Me avatars to their community of VR content creators. Our avatar creator allows anyone to create a 3D model of themselves with nothing more than a selfie and then use the avatar to capture virtual reality gameplay.
Timmu Tõke (Wolf3D's CEO) and AJ 'Dr Doom' Shewki (LIV's CEO) had a quick chat about LIV, the current state of VR content creation and the role that avatars play in it. The interview was recorded using Google Meet, LIV virtual reality cameras, and Ready Player Me avatars.
LIV and the current state of VR content creation
LIV is software that helps people share what they do in virtual reality and soon augmented reality. It started as a tool for streamers, but now it's being used by other types of content creators who need mixed reality capture.
Last year, the VR industry saw growth like never before. With the release of Oculus Quest 2 and the pandemic, a lot of people got their first-ever VR headset. Many of them were looking for a way to share their experience and started using LIV. Platforms like Twitch and gaming in general also saw record numbers of users as people stayed at home and could dedicate more time to games than usual.
Mixed reality capture is a really nice contextual shot for those who maybe don't know what it's like to be in [VR].
~ AJ 'Dr Doom' Shewki, Co-Founder & CEO of LIV
At the moment, LIV's growth graph closely mimics that of SteamVR. But that's going to change with the release of LIV's smartphone-based mixed reality capture for Quest later this year and other standalone platforms in the future.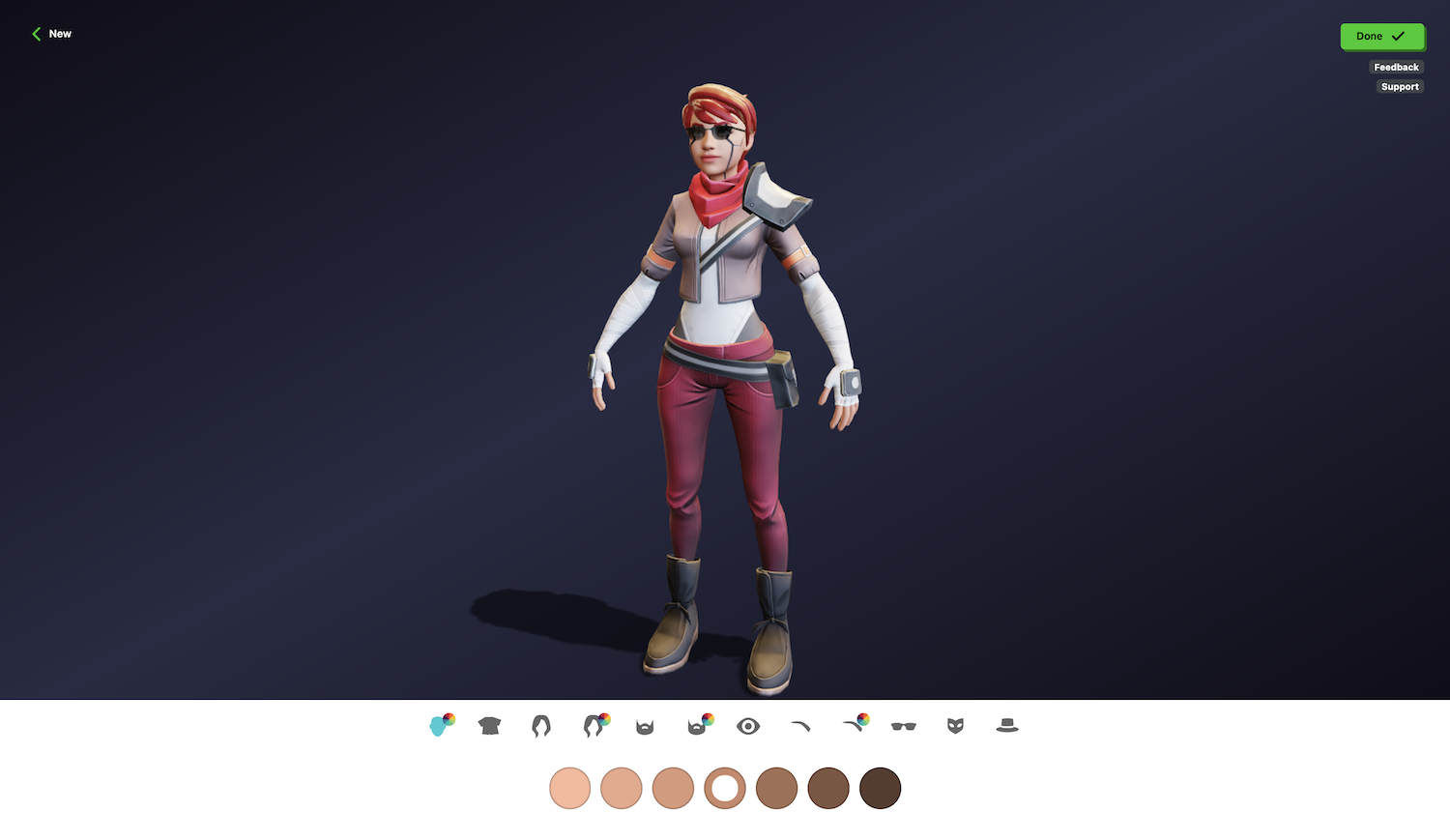 The role and benefits of using 3D avatars in LIV
Besides mixed reality capture with a camera, LIV offers a fully virtual solution based on avatars (used by around 30% of all users). Most of LIV's avatar-based capture users are from Japan, where VTubing is seeing the fastest growth. One reason behind that could be anime; it's a big part of Japanese culture, regardless of the viewer's age. But cartoons, the West's closest equivalent to anime, are often considered to be more for children than adults. But there are recent examples like CodeMiko, a Twitch streamer with a hyper-realistic avatar based on Unreal, that show that there's a place for avatar-based streaming in the West.
3D avatars have a lot of benefits over using a camera to capture virtual reality gameplay. The most obvious one is that you can be whoever or whatever you want. There are no limitations in VR. You can adjust your hair, outfit, and other features in a matter of a few clicks. The same applies to setting up a virtual camera. Since it's based on code, you can set it up however you want, regardless of the physical space around you.
Showing off what you care for and who you are is harder in the real world and really easy in the virtual one, and avatars are critical to that.
~ AJ 'Dr Doom' Shewki, Co-Founder & CEO of LIV
For more, watch the interview with AJ on our YouTube channel.
Try out LIV with Ready Player Me avatars
With LIV, you can put yourself into one of 200+ supported VR apps and games. And with Ready Player Me avatars, you don't even need a camera and a green screen. Download LIV and create your custom avatar.
---
Are you a developer?
Do you want to join us in the mission of building the metaverse? Become a Ready Player Me partner to integrate our avatars with your app or game.
If you want to learn more, check our documentation or join our Discord server.