Last month we launched the long-awaited Ready Player Me avatar creator for VRChat. It was the single most requested integration since we launched Ready Player Me. The first 24 hours were nothing but crazy – people created over 20,000 avatars, peaking at 30 avatars per second. So far, we have generated over 100,000 VRChat avatars!
(Want to create your own VRChat avatar? Open Ready Player Me avatar creator.)
Our tweet reached thousands of VRChat players soon after we hit "Publish", getting over 700 retweets. Ready Player Me was featured by some of the biggest websites about virtual reality, including Road to VR, UploadVR, Mogura VR, Mixed.de, and many other publications worldwide. Plenty of amazing content creators like Nathie VR, The Mysticle, and ThrillSeeker also mentioned us in their videos.
Our avatars are now also featured in VRChat's homeworld, being the first thing that everyone logging into VRChat sees. Ready Player Me is the easiest way to create a custom avatar for VRChat. You don't need to know how to use Unity or Blender – just take a selfie and log in to your VRChat account.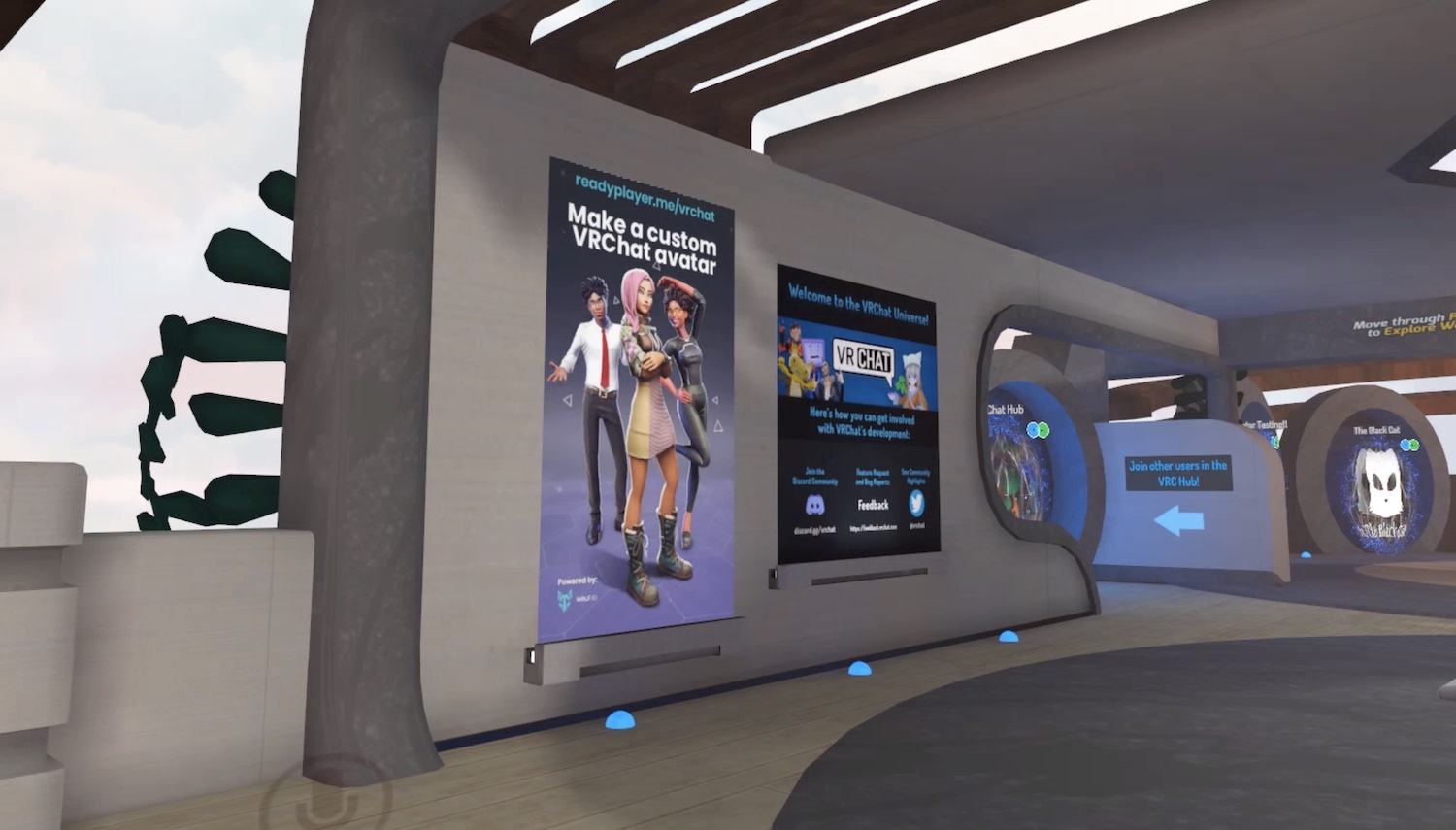 In summary, we received a very warm welcome from the VRChat community. In fact, it was so warm that our servers almost melted (no joke). But after a few short outages and adding extra machines, we were back on track generating VRChat avatars for you.
Diversity and accurate representation
We had a lot of valuable feedback as well. One of the most important ones was about an accurate representation of people of color. As we shared in a statement for UploadVR, diversity is a priority for us. We want to give everyone around the globe an accurate way to represent themselves in virtual worlds. We added a set of improvements (both to the customization options and our algorithm) that vastly improved the accuracy of Ready Player Me for more people. We also added some haircuts that were missing in the first release due to poor optimization for Quest hardware.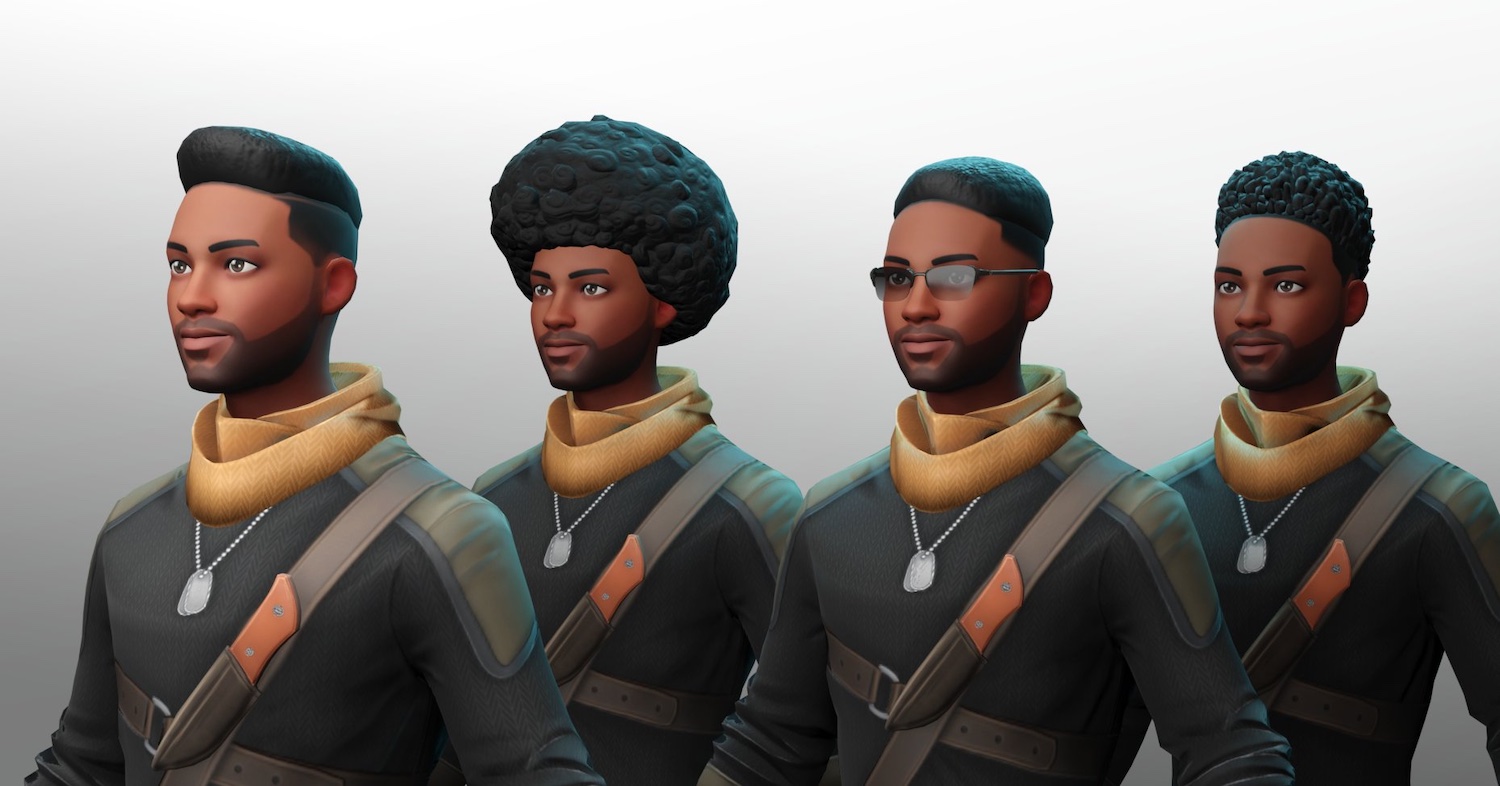 More customization options
Our art team keeps on adding new hairstyles and outfit options on a weekly basis. Right now, every asset is created manually by us. That's why there's no option to select different colors and mix-and-match clothes. We may be bringing more fine-tune customization features in the future. For now, it's possible to download an FBX file and tweak it in Unity or Blender.
Higher polycount for Quest and non-decimated avatars for PCVR
It was essential for us to offer cross-platform compatibility with our avatars. Due to the limitations of Oculus Quest hardware, we decided to export a decimated version of the avatars to VRChat.
But with the recent announcement from VRChat about the raised polycount limit for Quest, we will be rolling out a more detailed version of Ready Player Me avatars.
We are also working on exporting two separate models under one Avatar ID – an optimized one for Quest and a high-quality one for PCVR. This will allow us to keep the cross-platform compatibility while offering the best quality possible.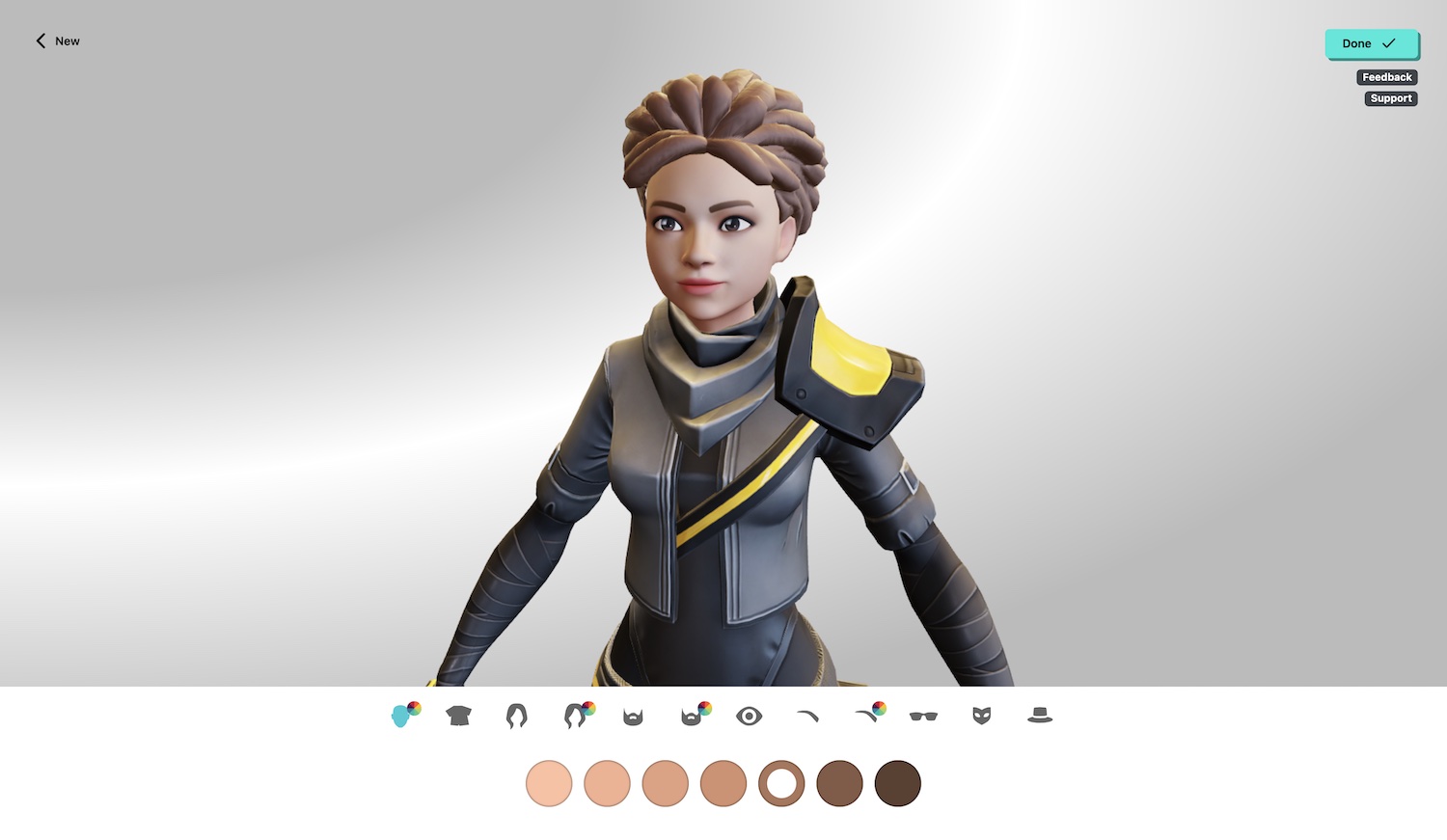 More features coming to Ready Player Me VRChat avatar creator
Since the launch, you have been sharing many great ideas with us on what's missing in Ready Player Me. We are working on making some of them happen. Here's what's coming to our VRChat avatar creator shortly:
Many of you told us that the hands of our avatars look unnaturally big. We are working on updates to our avatar models that should improve that.
We got suggestions to add hand gesture-based expressions supported by Avatars 3.0. We are looking into it enabling them.
Height adjustment is another recurring request from the VRChat community. We are working on adding this as an option to our creator.
Stay tuned for future updates
If you want to stay up-to-date with what's coming to Ready Player Me, be sure to follow us on Twitter and join our Discord server. We are working hard on making Ready Player Me the best avatar creator. We can't wait to share the new features with you.
Create your own VRChat avatar here.
---
Are you a developer?
Do you want to join us in the mission of building the metaverse? Become a Ready Player Me partner to integrate our avatars with your app or game.
If you want to learn more, check our documentation or join our Discord server.