Wolf3D is partnering with Maddie's, a platform that allows owners of NFTs to license and sell them as physical merchandise. Integration with Maddie's Metaversify will allow NFT owners to put their assets into Ready Player Me and use them in over 180 apps and games supported by the avatar platform. For a limited time, all users of Ready Player Me can access three 3D Masks based on the Hashmasks – for free.
Ready Player Me lets you create an avatar with a selfie and use it in over 180 apps and games, including Somnium Space, VRChat, Mozilla Hubs, and many others. When we launched the avatar platform a year ago, we set a goal to build an interoperable system that allows you to travel to thousands of virtual experiences using a consistent digital identity. Part of that identity are customization assets.
To get us closer to that vision, we partnered with Maddie's, which lets NFT owners license pieces from their collections and turn them into physical merchandise like high-quality prints, t-shirts, stationery products and earn royalties.
Maddie's upcoming Metaversify will allow owners of NFTs to transform their digital pieces of art into customization assets in Ready Player Me. To celebrate the start of the collaboration, all Ready Player Me users will be able to access three 3D Masks based on the Hashmasks: Alloy Orange, Po, and Magnum Opus. These will be available for a limited time. Soon, NFT owners will get the chance to mint their complete Hashmask avatar representation into Ready Player Me.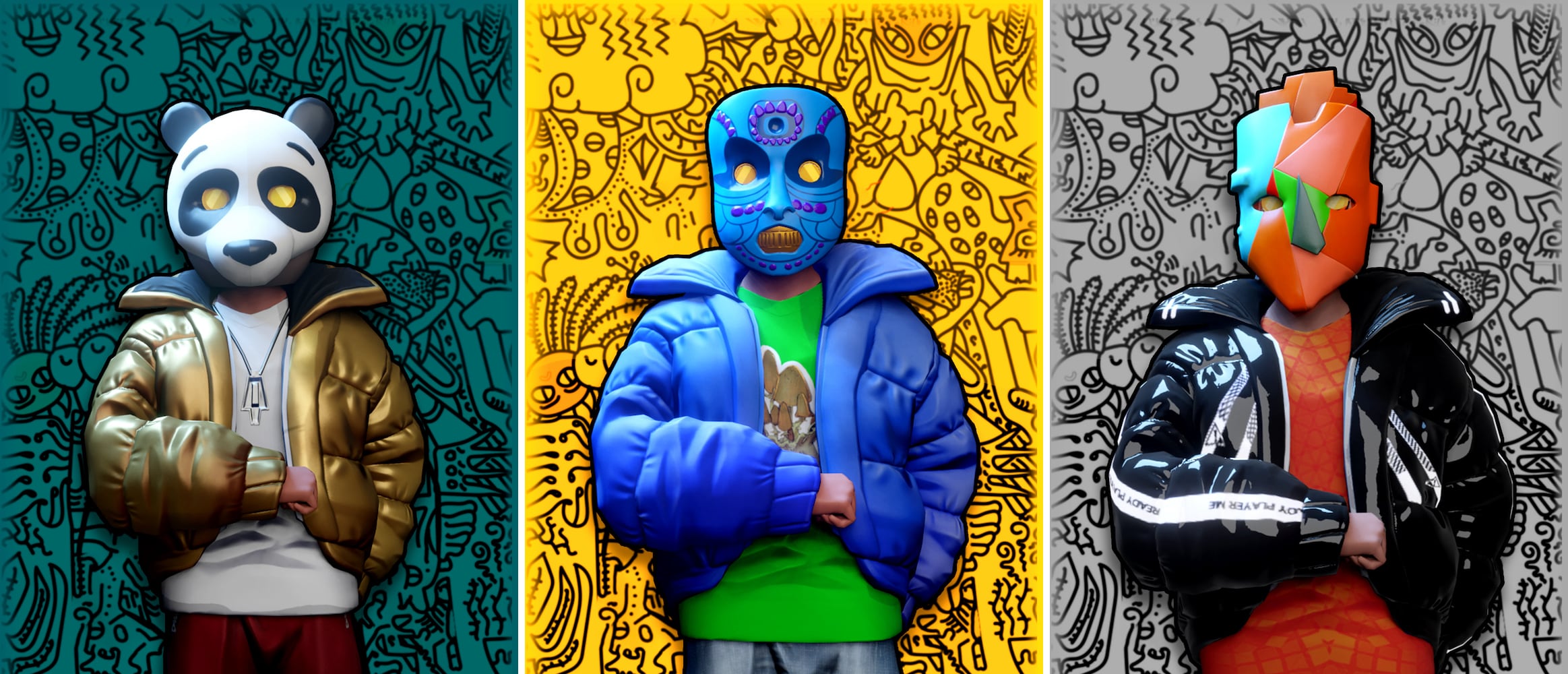 We at Maddie's are excited to partner with Ready Player Me with our first digital offering. Ready Player Me's approach to the Metaverse is perfect for owners who license NFTs to Maddie's, want them as avatars, and look forward to bringing them into all the interoperable games and worlds.
Soon, Maddie's NFT Owners will be able to sign up for Metaversify and mint 3D Masks that unlock in the Ready Player Me avatar platform. And this is just the beginning of Maddie's NFT owners taking their art and collections beyond physical merchandise back into digital games and worlds.
~ Alan Argollo, Founder of Maddie's
Go to readyplayer.me to create an avatar with a limited-time collection of 3D Masks based on the Hashmasks – you can find them in the headwear customization options. For more info about Maddie's and Metaversify, head over to Metaversify.co.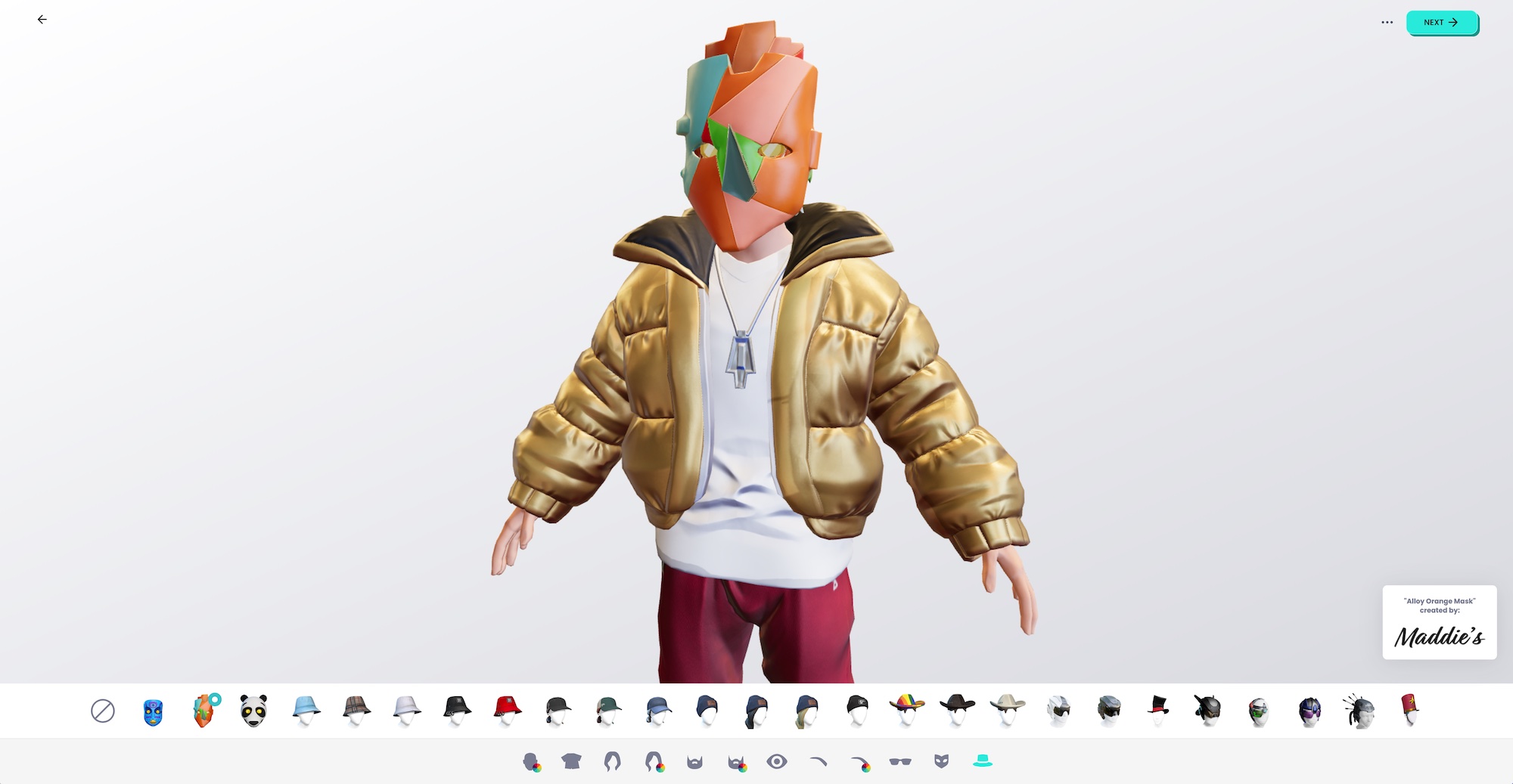 Become a Ready Player Me Partner
Are you working on an NFT project that is a perfect match for 3D avatars? Tell us more about your project and become a Ready Player Me partner today.